Spiritual
Ban on new online Kedarnath registration extended till June 15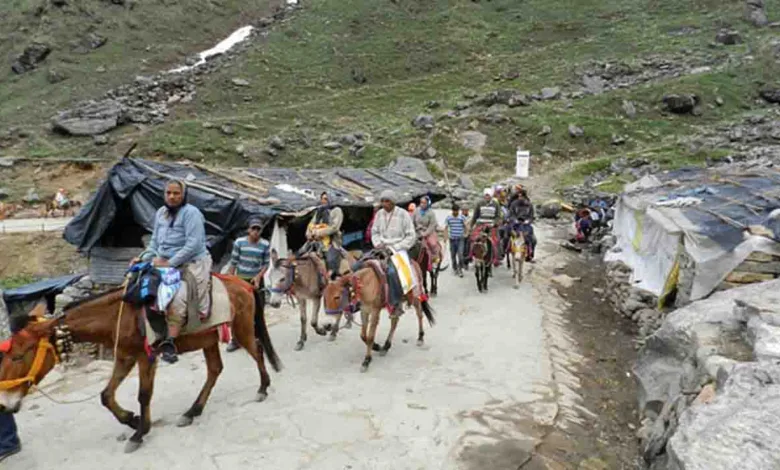 Thursday, 01 June 2023 | PNS | DEHRADUN
In breaking Uttarakhand news, the Uttarakhand government has extended the ban imposed on online new registration for Kedarnath pilgrimage till June 15 partly due to the continuing inclement weather and partly due to the swelling number of pilgrims. As things stand now, the pilgrims for Kedarnath will be able to register themselves after June 16.  Despite the challenges coming in the form of adverse weather, the enthusiasm of the pilgrims is not waning. With Kedarnath Dham having limited accommodation facilities, it is becoming tough for the administration to accommodate all the registered pilgrims. Aside from the weather adversely impacting the Yatra, dearth of accommodation facilities around the shrine has forced the administration to ban new online registration till June 15. Notably, earlier, offline and online registrations for Kedarnath Yatra was banned till June 3. Situation has now forced the administration to extend the ban.   
Mention worthy, over 38 lakh registrations have been done for Char Dham Yatra so far this year. Over 13 lakh have registered for Kedarnath Dham while the figure is over 11 lakh for Badrinath Dham. So far, about 6.5 lakh pilgrims have had darshan of Kedarnath while the number of pilgrims having visited Badrinath dham is 5.24 lakh.
Meanwhile, the State chief minister Pushkar Singh Dhami has urged the pilgrims to first gather information about weather before embarking on the Yatra as it has been raining and snowing off and on in the region.