Spiritual
Hemkund Sahib pilgrimage resumes after weather clears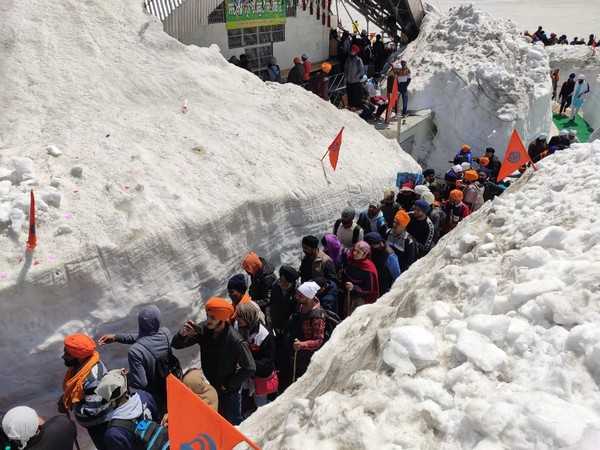 Monday 29 May 2023 | PNS | DEHRADUN
In Uttarakhand news in English, the Hemkund Sahib pilgrimage, halted for two days due to rain and snowfall, resumed again with a large number of devotees starting again their holy journey to the revered shrine. It is learnt that while about 1400 pilgrims left for Hemkund Sahib from Ghangaria about 700 pilgrims left for Ghangaria from Govindghat.  The pilgrims have been carrying on with their pilgrimage, braving the freezing cold. Enthusiasm is palpable as the tourism department opened offline and online registration. Earlier the State government had suspended registration for Hemkund Sahib pilgrimage till May 27.
Notably, the Hemkund Sahib pilgrimage began on May 20 and till now, over 63,000 pilgrims have registered. And as per received information, over 6,000 pilgrims have had darshan. The yatra resumed after the frozen snow was removed from the Aastha Path leading to the shrine.
Speaking of the Hemkund Sahib pilgrimage, a senior functionary of Govindghat Gurdwara Sardar Seva Singh said that SDRF team has remained engaged in ensuring safety of the pilgrims. He said that the weather has been affecting the yatra as it has been changing frequently.