Politics
Harish Rawat leads Congress rally in Kashipur, slams BJP for crushing democracy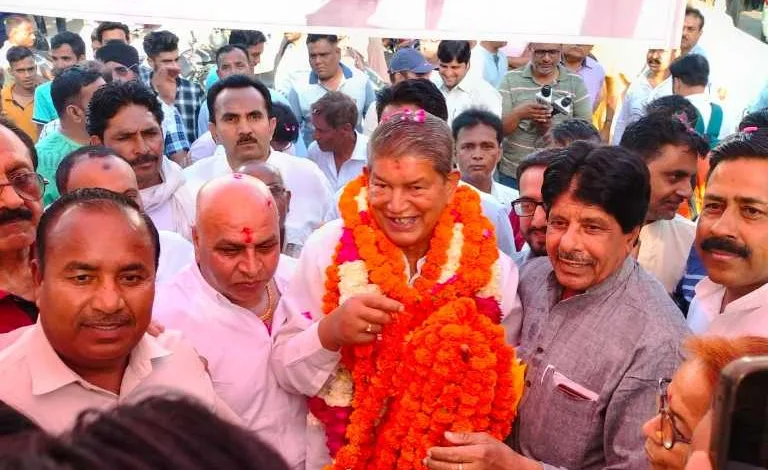 Saturday, 27 MAY 2023 | PNS | DEHRADUN
In breaking Uttarakhand news, keeping in view the upcoming civic body and Lok Sabha elections, the Congress has started a vigorous public contact programme and this programme is being led by the veteran Congress leader and former chief minister Harish Rawat. He led a Congress rally in Kashipur deemed as a BJP redoubt. Aside from making the party's presence felt here, this rally enthused the Congress rank and file. Congress leaders claimed that aside from the Congress leaders and activists, the common people have participated in it in large numbers.  
Harish Rawat who was accorded a warm welcome by the party activists on his arrival in Kashipur urged the people to connect themselves with the Congress.
The well-attended rally snaked its way through old vegetable market, main market and Park Road before reaching Maharana Pratap Chowk. Addressing the people gathered, the former CM said that the people of the State are now frustrated with the anti-people policies of the BJP government. He further said that inflation and unemployment have reached peak in the BJP tenure with the educated youth now wandering about the roads in quest of jobs. He also mentioned the spiraling prices of the LPG cylinders and the weakening of the democratic system of the country under the saffron onslaught.