Others
Haridwar hotels full for Amavasya and weekend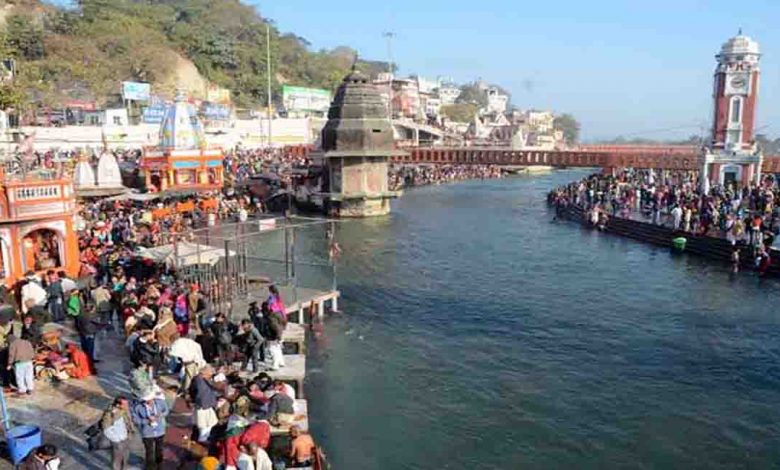 Sunday, 25 September 2022 | PNS | HARIDWAR
In view of Sarva Pitra Amavasya and the weekend, there is heavy traffic in Haridwar on Saturday with most hotels in the city fully occupied. A considerable number of devotees have reached Haridwar or religious and tourism purposes. Due to the weekend and Sarva Pitra Amavasya a large number of pilgrims from Delhi, Uttar Pradesh, Haryana, Himachal Pradesh, Maharashtra and other areas have reached Haridwar. The rush has been heightened due to the significance accorded to offering Tarpan for ancestors in Haridwar on such special occasions.
Hundreds of vehicles can be seen in the parking lot in Pandit Deen Dayal Upadhyay parking near Har Ki Paidi. For the past two years, the oblations to ancestors at Naryani Shila was restricted on Sarva Pitra Amavasya due to the Covid pandemic. On Saturday night, most of the hotels and other commercial accommodations in Haridwar were fully occupied while people waited in queues even outside restaurants to have a meal. Most of the restaurants from Bhimgoda to the railway station were fully occupied.
During Shraddh Paksha, there are three places of great importance regarding Pitra Tarpan which include Narayani Shila temple at haridwar, Bhramakapal near Badrinath and Gaya.
Hotel association secretary Minto Panjwani said that the average occupancy in hotels is good due to the ongoing Char Dham Yatra, even the remaining accommodations were filled up resulting in most places being fully occupied due to Pitra Amavasya and the weekend.