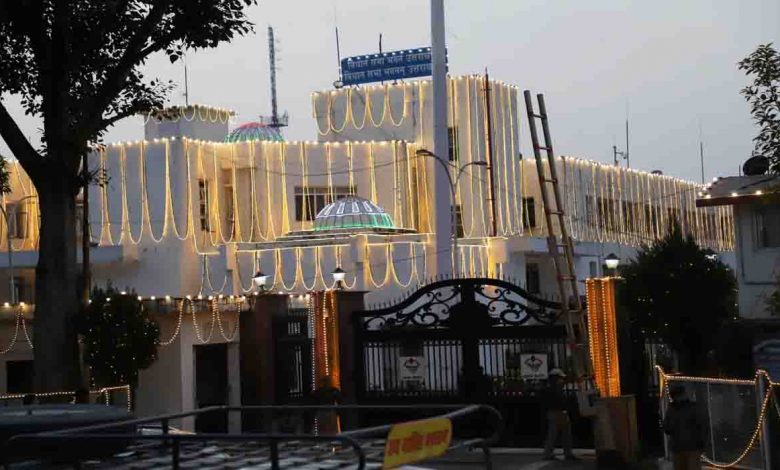 Tuesday, 09 November 2021 | PNS | Dehradun
Uttarakhand progressed in last 21 years but many challenges still remain- Governor
The Governor of Uttarakhand Lieutenant General (Retd) Gurmit Singh and chief minister Pushkar Singh Dhami have congratulated the people of Uttarakhand on the occasion of state foundation day. In a message on the eve of the foundation day, the governor said that since the state has completed 21 years of its establishment it has entered its youth.
He said that in the last 21 years the state has progressed a lot but many challenges still remain. The governor also paid homage to the martyrs of the statehood movement on the occasion. He said that Uttarakhand is a holy land of warriors and the state government here has taken steps for the welfare of the armed forces personnel and ex servicemen. The governor added women played a vital role in the creation of Uttarakhand and their education, good health and employment should be our priority.
Working on the vision of PM to make Uttarakhand a Model state by 2025- CM Dhami
Congratulating the people of the state on Foundation Day, CM Dhami said that the government has decided that this year the celebration would be held at village level on the day. He said that five people from different fields would also be honoured for their distinguished services on the day.
The CM said that the state has made great progress in the last 21 years but a lot of work still remains to be done. He said that Prime Minister Narendra Modi during his recent Kedarnath visit had said that  the third decade of the 21st century belongs to Uttarakhand. Dhami added that the PM has vision for the state according to which the state would become a 'model state' before the year 2025 and the state government is working in this direction. Talking to the media persons at his residence on Monday the CM said that the state has witnessed an all round development in all fields after 2013. He said that projects like All Weather road and Bharat Mala are going on in the state.
The air connectivity to the state has increased and the capacity of the Dehradun airport Jollygrant has been increased. He said that the dream of the highlanders for a rail in the mountains is getting realised with the ongoing Rishikesh- Karnprayag rail project. The project is expected to be completed in the year 2024-25, he said.