Others
Factions confront each other at Panchayati Nirmal Akhada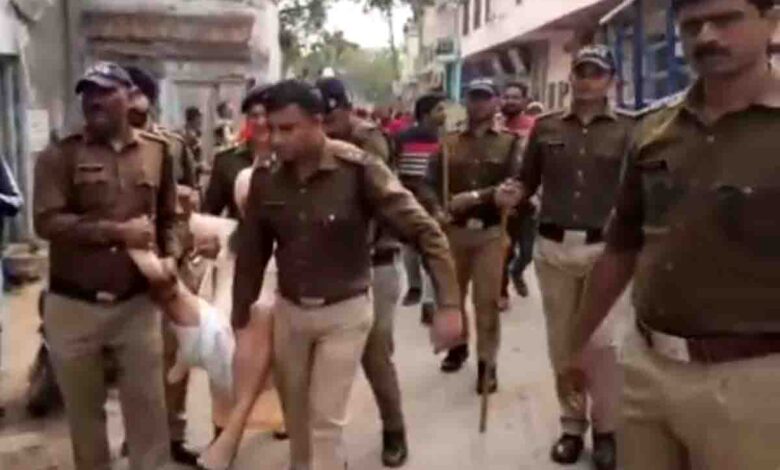 Friday, 11 November 2022 | PNS | HARIDWAR
An altercation took place between two factions of the Shri Panchayati Nirmal Akhada in the Kankhal area of Haridwar. The police had to intervene and remove the Akhada members from Punjab who had come here. According to sources, the matter is related to leadership of the said Akhada with both the factions considering their Mahant the head of the body.
Earlier in 2017, Mahant Balwant Singh was removed from the post of the Akhada secretary on charges of selling lands of the Akhadas to some realtors and land mafia. Mahant Devendra Singh from Prayagraj was made the acting secretary.
Mahant Resham Singh, who came from Punjab said that they had come here to undertake a religious ritual. He added that the ashes of any ascetic of the Akhada who dies are immersed in the Ganga here.
The Kothari Mahant Jaswinder Singh said that this matter is about possession of the property of the Akhada. He said that the intention of the visiting members of the Akhada appears to be possession of property considering their considerable numbers. He said that lands of the Akhada had been sold off in the past and that the matter is pending in court. Mahendra Gyandev has been the president of the Akhada since 1993, but the other faction appointed a new president in violation of the Akhada's rules, he said. Meanwhile, following the commotion on Thursday, senior police officers also reached the site along with force which was deployed in the area. Police circle officer (City) Manoj Thakur said that the police acted to restore peace and order in the area. Action was taken against two persons and the accused were released after a warning, he said.