Others
Ex-MLA meets Uniyal for regularisation of slums in Nagla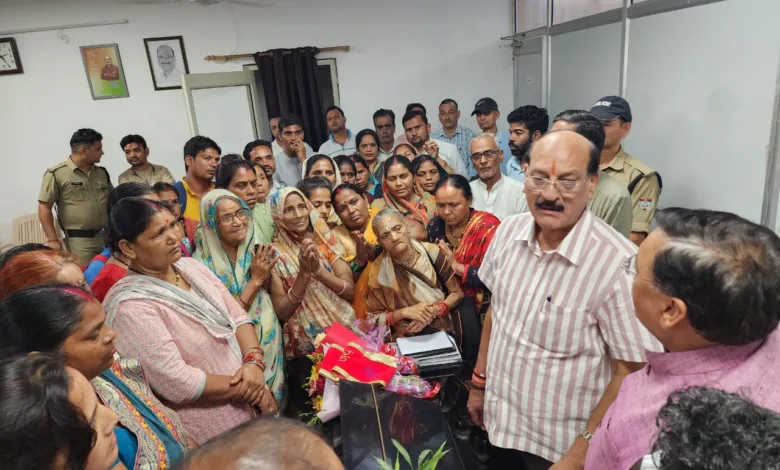 Friday, 29 SEPTEMBER 2023 | PNS | PANTNAGAR
In latest news from Uttarakhand, the former Kichha MLA Rajesh Shiukla met the State cabinet minister Subodh Uniyal along with some residents of Nagla and urged the minister to take initiatives for regularisation of the slums located under the Nagla municipality limit. He told Uniyal that these slums known by various names like Sanjay Colony, Masjid Colony and Indira Colony have been there since 1962 and some of the residents have built concrete houses over the years. He further said that although the State government had last year provided the old residents of the slums with ownership rights through their regularisation, the slums located in Nagla municipality area have remained unregularised as this municipality did not exist then. The municipalities or the panchayats send proposals to the State administration for the regularisation of the old slums located under their jurisdictional limits.
Shukla said that as Uniyal is the chairperson of the three-member committee constituted by the State government regarding regularisation of the old slums, he should take the initiative with the administration for the regularisation of these slums too. This would provide the residents of these slums ownership rights over the lands they have been living on for years.
The minister assured the former MLA and the residents of these slums that he would soon take up the matter with the administration and take appropriate steps to regularise these slums.