Top Stories
Discussions held on women empowerment & corruption in G20 meeting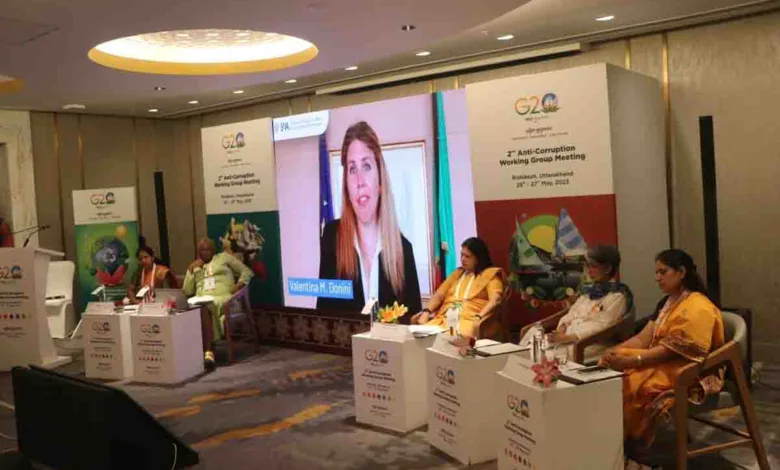 Friday, 26 May 2023 | PNS | DEHRADUN
Good government defined by how it ensures welfare of last available person & women: Lekhi
Delegates held discussions on gender and corruption in the G20 anti-corruption working group meeting held in Narendranagar on Thursday.
Addressing the gathering on the occasion, the Union minister of State for External Affairs and Culture Meenakshi Lekhi said that a good government is defined by how it ensures welfare works for the last person and women in society. She spoke about various steps of the Central government including the Jan Dhan Yojana, Mudra scheme, Ayushman Bharat and DBT which are proving to be instrumental in eradicating corruption and empowering women. She said that women are the most affected by corruption. The minister further stated that women should get free of cost public services, health and education facilities, financial assistance and facilities to look after their children.
Delegates from Africa, Indonesia and other nations expressed their views on corruption, women empowerment and related issues during the meeting. Operator of a women's self help group based in Narendranagar, Rajni Rawat talked about the success of self help groups in the State. Women are becoming empowered economically and self reliant in the rural areas through self help groups, she added.