Others
Crocodile rescued after entering village temple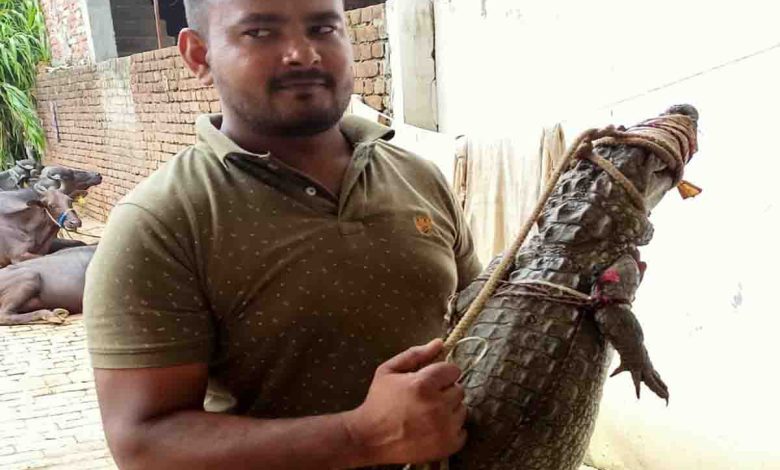 Friday, 05 August | PNS | Haridwar
Residents of Dhanderi Khwajapur village in Roorkee were stirred up by a crocodile seen in the village pond on Wednesday evening which was followed by more action on the following day.The crocodile came out of the pond and entered the village temple, after which on Thursday morning the villagers informed to the Forest department. The departmental team reached the spot and managed to catch the crocodile and take the creature away.
The crocodile came out of the pond and entered the Ravidas temple of the village on Wednesday evening, which caused panic among the villagers. The villagers informed the Forest department.On Thursday morning the Forest department team reached the village and rescued the crocodile. The departmental team took the crocodile away and released it in the Banganga river after which the villagers breathed a sigh of relief.
Forest ranger Vinay Rathi said that based on their past experience, some crocodiles come to the village in search of food. Whenever such information is received, the crocodile is rescued and released into the Ganga.