Others
Councillors complain to commissioner about unsatisfactory door to door garbage collection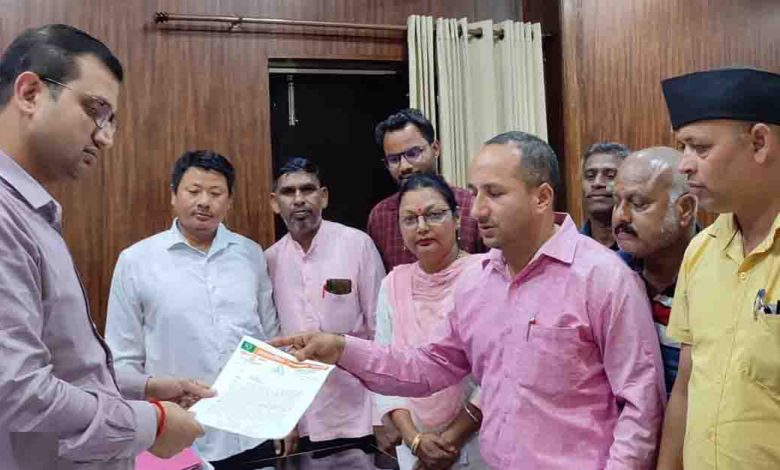 Wednesday, 21 September 2022 | PNS | DEHRADUN
The councillors of several wards of Dehradun met the municipal commissioner Manuj Goyal on Tuesday regarding the unsatisfactory work of door to door garbage collection service across the city. They said to the commissioner that the agency working under Ramky Enviro Engineers Limited (REEL), which is responsible for managing door to door garbage collection services in 69 wards, has failed to provide regular services which has led to the accumulation of garbage at public places in several locations.
One of the councillors Bhupendra Kathaith said that when the company signed the agreement with the Municipal Corporation of Dehradun (MCD) to manage sanitation facilities, it claimed that it would operate small vehicles to collect garbage from even small residential colonies with narrow lanes but the situation has worsened so much that the vehicles do not arrive for several days even in well developed colonies. He said that some officials of the company are also misleading their superiors and MCD officials by getting signatures on a letter showing their work as satisfactory in several localities of various wards through NGOs, committees and residential societies rather than directly approaching the respective councillors. He said that such practices might lead to bigger issues in the future as the company's unsatisfactory work is already causing accumulation of garbage on empty plots and roadside areas in almost all the wards.
The councillors said that the locals of several wards would not be hesitant to pay proper monthly charges if the corporation ensures satisfactory work in their areas. They also gave a memorandum to the commissioner and asked him to take appropriate action to ensure regular arrival of garbage collecting vehicles in all wards.