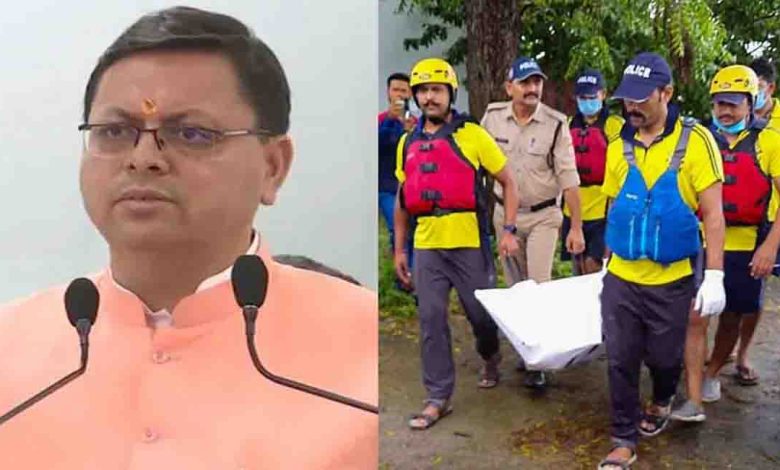 Sunday, 25 September 2022 | PNS | DEHRADUN
Chief minister Pushkar Singh Dhami ordered investigation by a Special Investigation Team (SIT) headed by Deputy Inspector General (DIG) P Renuka Devi in the Ankita Bhandari murder case which will investigate every aspect of the case. Dhami has also directed officials to check all the tourist resorts in the State.
Interacting with media persons at his residence on Saturday, the CM said no one, whosoever he may be, would be spared if guilty. He said that the government would make an effort to ensure that the case is heard in a fast track court. Expressing deep anguish at the murder of Bhandari, the CM said that it is very sad and added that the government has taken every necessary action promptly. He said that the Patwari who showed laxity in the case has been suspended, the resort has been demolished and the culprits are behind the bars. He added that the father and brother (Vinod Arya and Ankit Arya) of the prime accused Pulkit have been removed from the BJP and Ankit Arya has been removed from the position of vice chairman of the Uttarakhand OBC commission.
Making an appeal to the people, Dhami said that they should not cast doubt on the intent of the government and police. The CM said that he has asked the administration to check all the resorts constructed on government or forest land. He said that the action would be taken against the illegal resorts in the State.