State
CM Dhami inaugurates Uttarakhand Science & Technology Congress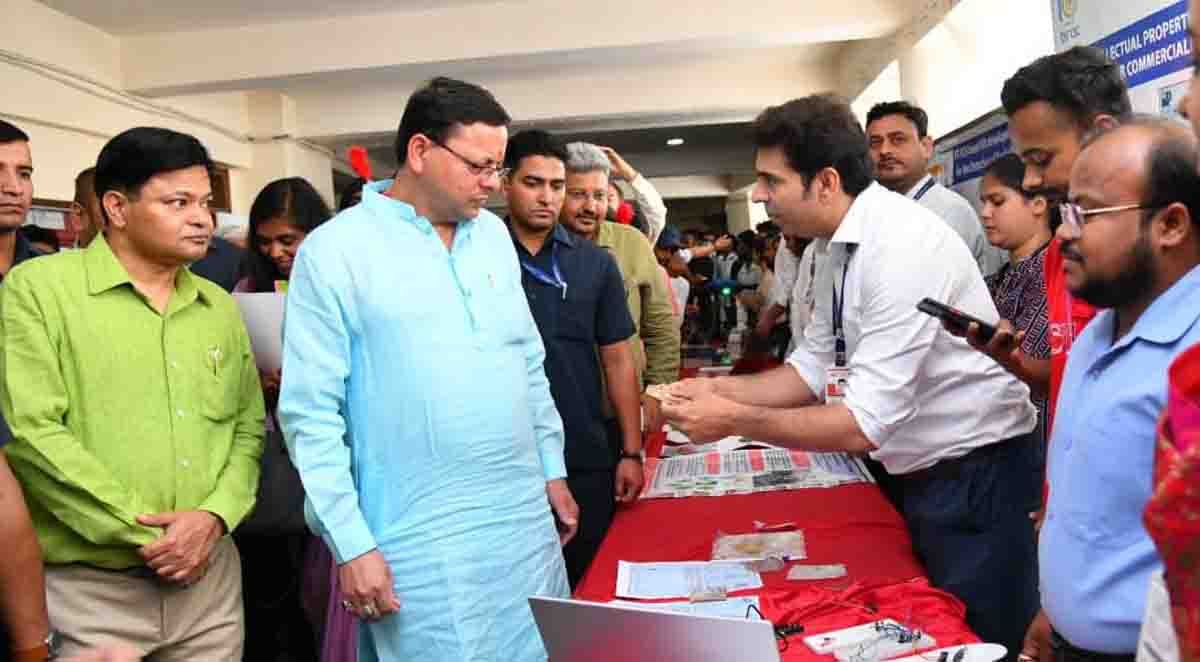 Thursday, 23 June 2022 | PNS | Dehradun
Seeks suggestions from scientific & academic fraternities for creating science & technology roadmap
Chief minister Pushkar Singh Dhami inaugurated the 15-16th Uttarakhand State Science and Technology Congress in Graphic Era University on Wednesday.
In his address he expressed confidence that the programme would help in paving the way forward for science and technology in the state, He added that it is our collective responsibility that the crux coming out of deliberations in such programmes should get manifested in the form of advanced technology for the benefit of the state and the country. The CM said that the country has set new records in the field of science and technology under the leadership of Prime Minister Narendra Modi in the last eight years. He said that the new education policy implemented in the country has been prepared while keeping every issue in focus. Lauding the efforts of the scientists in the recent pandemic of Covid-19, Dhami said that under the leadership of PM Modi our scientists developed two vaccines in the country.
He exhorted the scientists and research scholars present in the programme to move ahead with grit and determination. He also sought suggestions from the scientific and academic fraternity in the field of science and technology so that a roadmap can be created for making Uttarakhand a leading state of the country till the year 2025. Dhami said that the state government is preparing a roadmap for the development of the state by seeking suggestions from every department.
In the programme the Information Technology secretary Sowjanya gave a detailed account about the objectives of the science Congress. The programme is organised every year by the Uttarakhand State Council for Science and Technology (UCOST) but due to the pandemic of Covid-19, the Congress could not be convened. This year the 15th and 16th Congress are being organised jointly.
The director general of UCOST, Rajendra Dobhal gave a presentation on the works undertaken by the council and the Science City. The chairman of the Graphic Era group Kamal Ghansala presented the vote of thanks. The programme was attended by the scientists, teachers and research scholars of different universities and institutes.