Breaking News
Char Dham Yatra: health dept issues advisory for pilgrims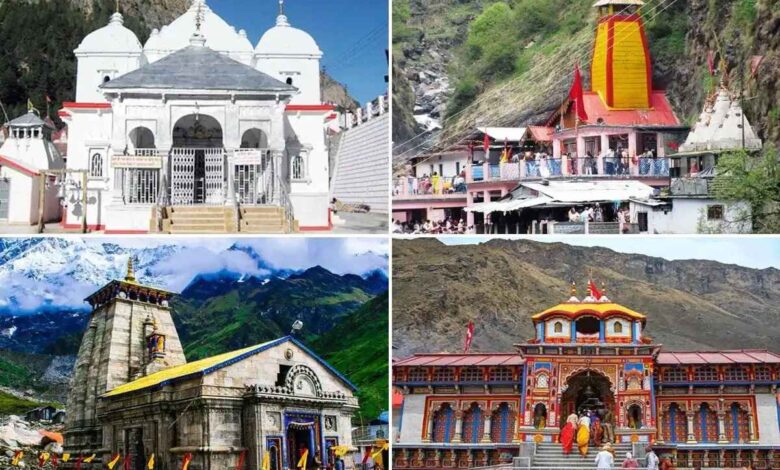 Thursday, 20 April 2023 | PNS | DEHRADUN
Concerned by the death of many pilgrims during last year's Char Dham Yatra, the State health department has issued an advisory to the pilgrims planning to visit the State for Yatra this year. In a letter directed to all district magistrates (DM) of Garhwal division, the health secretary R Rajesh Kumar has said that the pilgrims can get affected by excessive cold, low air pressure, less humidity and ultra violet radiations during the Char Dham Yatra. He said that the department has released the advisory for the pilgrims which should be published and propagated.
All the pilgrimage sites in the Char Dham Yatra are located in the high Himalayan region, whose altitude is more than 2700 meters above sea level. Travellers in these places can be affected by extreme cold, low humidity, extreme ultraviolet radiation, low air pressure and low oxygen content.
Pilgrims asked to follow Covid appropriate behaviour
Concerned with the recent spurt in the cases of Covid-19 in different parts of the country and the expected arrival of Lakhs of pilgrims in the State for the Char Dham Yatra the Uttarakhand government is keeping a close watch on the situation. In the advisory issued for the pilgrims on Wednesday the State health department has insisted on following the Covid appropriate behaviour. The health secretary R Rajesh Kumar told The Pioneer that though there is no need for panic on the Covid front, the department is ready to face the situation. He said that the rate of the hospitalisation in the Covid cases this year is very less.
The advisory says that special care should be taken of the pilgrims who are above 55 years of age, pregnant women, patients with history of heart disease, hypertension, asthma and diabetes and obese patients. It asks the pilgrims to ensure medical and trek preparedness before travel as high altitude can cause medical issues. The advisory says that the people above 55 years of age or the patients of heart disease, asthma, hypertension and diabetes should get a health check-up done to ensure fitness for the trip. The pilgrims with pre-existing conditions must carry all existing medication and test devices and contact number of the home physician.
"We are there to help take care of you in case of any medical discomfort at all, please reach out to our medical screening kiosks and health facilities and get your health checked out. Additionally, in case of any medical emergency, please contact us at the 104 helpline number. Do not consume alcohol, caffeinated drinks, sleeping pills, and strong painkillers during the Yatra also refrain from smoking. Drink at least two litres of fluid during the Yatra,'' says the advisory of the department.