Breaking News
STF swoops down on fake heli booking websites for Char Dham Yatra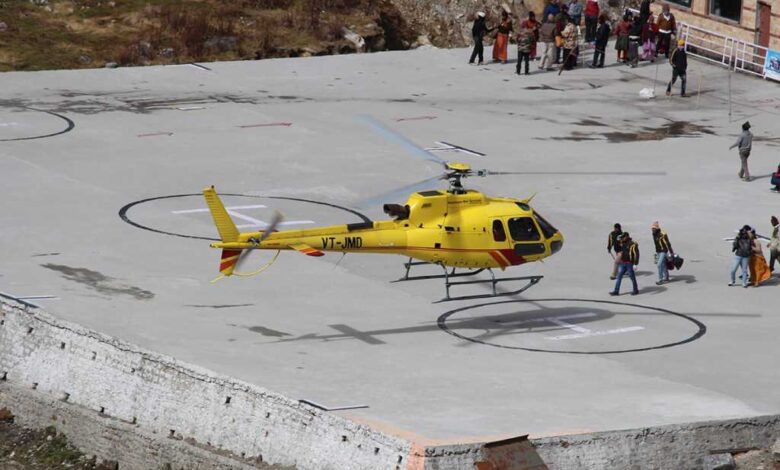 Thursday, 20 April 2023 | PNS | DEHRADUN
Pilgrims should book heli tickets from official website of IRCTC only
The cyber crime police station of Uttarakhand Special Task Force (STF) has shut down eight fake helicopter service booking websites for the Char Dham Yatra. The STF is keeping an eye on potential fake websites ahead of Char Dham Yatra that can dupe people and is taking action against them accordingly, said the deputy superintendent of police (DSP) of the cyber crime police station, STF, Ankush Mishra. Authorities have observed several scams being done in several states by fake websites on the pretext of booking a heli service to shrines of Char Dham.
Mishra said that many lose lakhs of rupees in such cyber frauds in various parts of the country through such fake websites.  Mishra said that the official booking of helicopter service for Char Dham Yatra has started from April 8 on the official website of the Indian Railway Catering and Tourism Corporation (IRCTC). Anybody can book helicopter services by visiting www.heliyatra.irctc.co.in and must pay attention to payment-related methods before any transaction. He stated that rather than searching for random websites on Google to book heli services, one should visit the official website of IRCTC.
Since many people do not verify the authenticity of the websites they find on Google before booking helicopter service, they become prone to be the victims of cyber fraud, said the DSP. He said that the senior superintendent of police, STF, Ayush Agrawal has launched a campaign against such fake websites which are set up by cyber frauds to lure pilgrims into booking heli services through them for Char Dham Yatra. The SSP has also appealed to the public to provide information about such fake service providers including fake websites, web links and mobile numbers to STF. Such details can also be sent on mobile numbers- 9456591505 and 9412080875, said Mishra. He also urged the people to refrain from transferring money or providing bank details to any unknown person.
The websites blocked by STF are:
https://www.helicopterticketbooking.in/, https://radheheliservices.online, https://kedarnathticketbooking.co.in/, https://heliyatrairtc.co.in/, https://kedarnathtravel.in/, https://instanthelibooking.in, https://kedarnathticketbooking.in/  and https://kedarnathheliticketbooking.in/