State
BJP national joint general secretary arrives on three-day State tour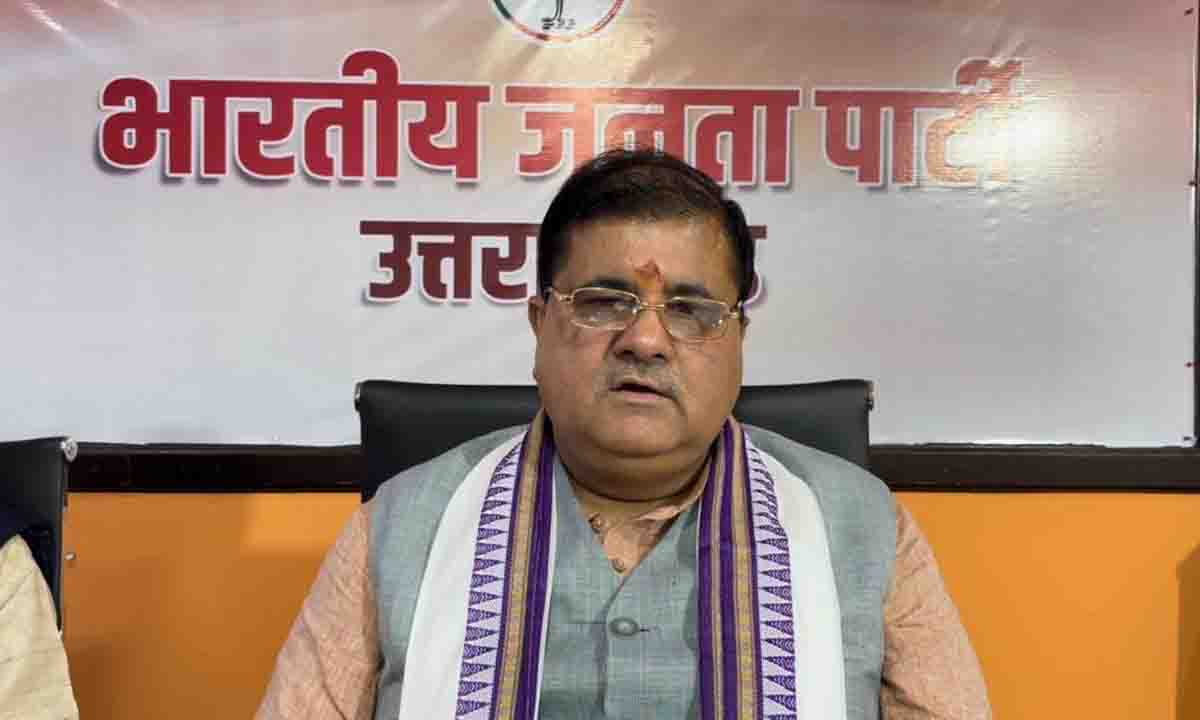 V Satish to take feedback from ministers, leaders & discuss expectations of central leadership
Saturday, 30 SEPTEMBER 2023 | PNS | DEHRADUN
The Bharatiya Janata Party national joint general secretary V Satish arrived on a three-day visit to Uttarakhand on Friday. He is slated to interact with the cabinet ministers, senior MLAs and office bearers of the party and its various cells during his visit.
The BJP State president Mahendra Bhatt informed the media at the party State office that Satish will be holding discussions with the cabinet ministers, senior MLAs and office bearers regarding the political and organisational situation in the State. "There are various issues on which the party's central leadership expects action from us and there are various issues which are decided on the basis of the situation in the State. All these issues will be discussed in the interactions to be held by our national joint general secretary," said Bhatt. The BJP State president further informed that Satish will hold detailed discussions on the execution of the party's national programmes in the State. The State leadership of the party will also inform him about the regional issues, social and political developments along with activities of the party organisation. The aim of this three-day tour is to take feedback from the representatives of the organisation in the government and party office bearers for the future strategy and sharing directions regarding the expectations of the party's central leadership from the State's unit, added Bhatt.
The BJP State media in-charge Manveer Singh Chauhan informed that the purpose of Satish's visit is to ensure coordination between the party's central organisational programmes and the party's activities in the State. He will hold separate meetings with all the cabinet ministers of the State and senior MLAs. After his arrival on Friday, Satish met senior office bearers and workers of the party in addition to office bearers of the various cells of the party. He interacted with office bearers of the Yuva Morcha, Mahila Morcha and OBC Morcha, among others.