State
Amendment in clinical establishment rules likely in six months- Rawat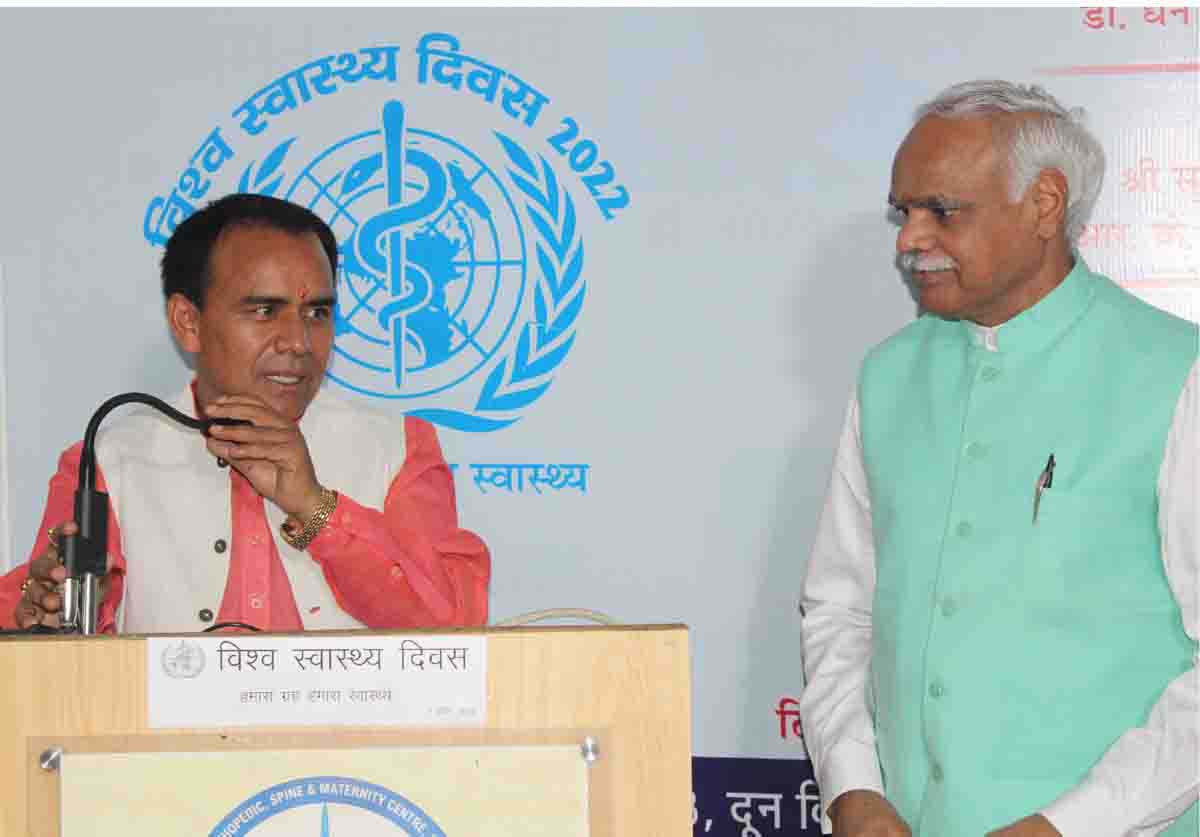 Saturday, 09 April 2022 | PNS | Dehradun
The State's Health and Education minister Dhan Singh Rawat said that the process of amendment in the clinical establishment rules is underway and that it will hopefully be completed in the next six months. The minister said this after inaugurating a free public awareness lecture and health camp organised by SHEWA Society and Sanjay Orthopaedic, Spine and Maternity Centre here on Friday.
Speaking on the occasion, the minister said that no pregnant lady of Uttarakhand will have to bear any expense on travelling to the hospital as the same will be borne by the state government. Stressing on the importance of health and medical services, he also appreciated members of the medical fraternity for providing a vital service to society.
Speaking on the occasion CMI Hospital director Dr RK Jain emphasised that education and health should be given to all and he hoped that the health services scenario in Uttarakhand will change under the guidance of the Health minister. Uttarakhand Technical University registrar RP Gupta appreciated the minister for the work he had done in the education sector so far and expressed hope that he will do the same in the health sector.
Orthopaedic surgeon Dr Gaurav Sanjay delivered a lecture to raise awareness on road traffic accidents. Expressing concern at the severe effects of road accidents, he appealed to the students and the public to contribute to nation building by following the traffic rules and preventing accidents. Padma Shri recipient and senior orthopaedic surgeon Dr BKS Sanjay also expressed his views on the occasion. Gynaecologist Dr Sujaya Sanjay also addressed the gathering.