Others
AAP raises concern on rising death toll in Char Dham Yatra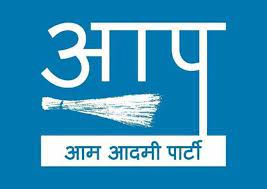 Wednesday, 08 June 2022 | PNS | Dehradun
Taking the State government to task for lack of health facilities and poor condition of roads, the Uttarakhand unit of Aam Aadmi Party (AAP) has said that it is a matter of grave concern that the death toll in the ongoing Char Dham Yatra has crossed the 150 figure mark. The party organised a condolence meeting at its state office to pay homage to 26 pilgrims of Madhya Pradesh who lost their lives in a bus accident.
The State convenor of the AAP, Jot Singh Bisht said that the Yatra was started this year after the pandemic of Covid-19 and the government knew it quite well that this year a record number of pilgrims would arrive but it failed to make the required preparations. Bisht said that the Madhya Pradesh chief minister would have been spared from rushing to the State had the roads of the state been in good shape, the fitness of vehicles was checked and parapet walls were erected on roadsides.
The AAP State spokesman Ravindra Anand said that the chief minister should take the direct command of Yatra because the tourism and the ministers in-charge are not discharging their duty seriously. He said that stringent measures should be taken to prevent repetition of such accidents in future. Anand said that the pilgrims are facing problems due to inconvenience in registration and lack of health facilities.