State
Zero zone around Parade Ground from 2 PM onwards today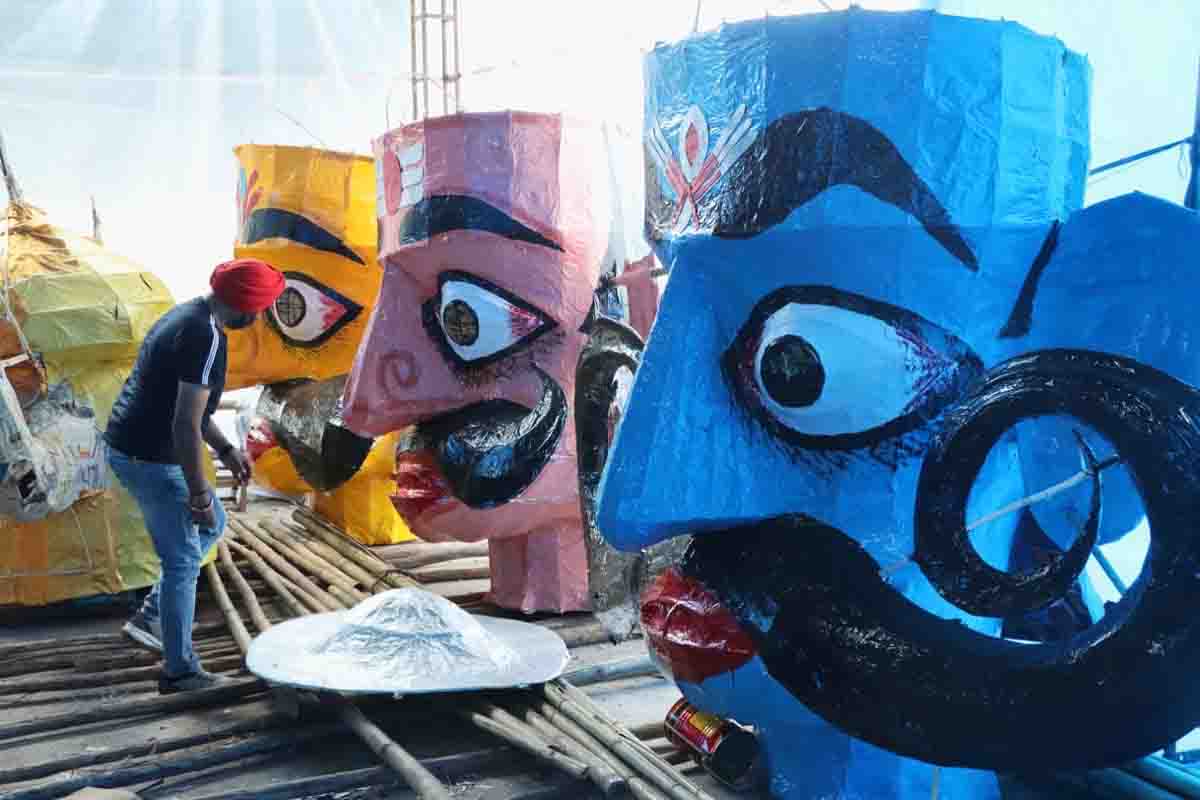 Wednesday, 05 October 2022 | PNS | DEHRADUN
Several routes will remain diverted on the occasion of the Dussehra celebration at Parade Ground from 2 PM onwards today in Dehradun. The effigies of Ravan, Kumbhakarn, and Meghnad are also burnt on Parade Ground every year. The religious procession will commence from Shri Kalika Mandir at 2 PM and is expected to reach Parade Ground by 4 PM.  The route of the procession would be Shri Kalika Mandir, Moti Bazaar to Paltan Bazar to Rajpur Road to Parade Ground via Kanak Chowk and Astley Hall. There will be a zero zone around Parade Ground for all vehicles during the Dussehra celebration.
There will be eleven barriers points in the city including Buddha Chowk, Darshan Lal Chowk, Doonga House junction, Kanak Chowk, Employment Office junction, Convent trisection, Orient Chowk, Survey Chowk, Manoj Clinic, Hotel Pacific Square, and Lansdowne Chowk. People arriving for the Dussehra celebration in Parade Ground can park their vehicles in Pavilion Ground, Rangers Ground, and Mangla Devi Inter College.
In case of no parking space available in these places, the visitors arriving from the Rajpur side will have to park vehicles near the secretariat and in SGRR School opposite Mangala Devi Inter College. Vehicles arriving from the Rispana side will be parked on Bannu School grounds. Vehicles arriving from Ballupur and Kishannagar area will be parked at Janpath Market Bindal Parking. Vehicles arriving from Survey Chowk, Sahastradhara Crossing, and Raipur will be parked in the parking of Polytechnic College. Vehicles arriving from Saharanpur Chowk and Prince Chowk will be parked between the Himalayan arms shop and Doon Hospital Chowk.
The vehicles of VIPs and officials will be parked behind the backstage of Parade Ground and in the parking spaces of Doonga House and Doon Club. The police have appealed to the locals arriving to participate in Dussehra celebrations to park the vehicles as per the plan. They have also appealed to use alternate routes and two-wheelers to avoid traffic during rush hours in the evening.