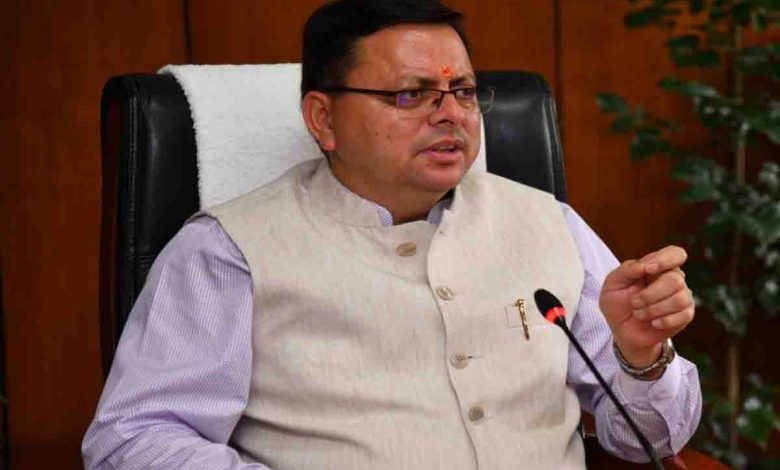 Saturday, 30 July 2022 | PNS |Dehradun
Chief Minister Pushkar Singh Dhami has said that Uttarakhand has set a target of drug-free Devbhoomi by the year 2025 and there is a need to work in mission mode to achieve this target. He said that all the departments concerned should work with responsibility and coordination to fulfil the task of making the state free from substance abuse. Dhami gave these instructions while addressing a meeting of Narco Coordination (NCORD) in the state secretariat on Friday.
He said that a two pronged strategy should be adopted in the state in which we should take strong punitive action on drug suppliers on one hand and take necessary steps for preventing the children and youth from coming into the grip of drugs on the other hand.
He directed that the police should strengthen its informer network and police, excise and the drug controller should work in coordination to destroy the network of drugs. The CM said that a system of proper counselling for the children and youth involved in drug abuse should be set in place and special counselling sessions should be organised at the time of admissions in colleges. He said that instead of treating the children and youth caught indulging in substance abuse as criminals, efforts for their rehabilitation should be made. CM suggested that regular meetings of parents and teachers should be held in colleges and the social welfare and other departments should use social media and other platforms for spreading awareness in the children against drug usage.
He directed that two rehabilitation centres for drug addicts should be opened by the state government and focus on providing necessary facilities and skill development of the inmates should be done in these centres. Dhami said that the Anti Drugs Task Force should be activated by involving all the departments concerned. On a terse note, the CM said that guidelines should be prepared for the rehabilitation centres.
The CM also directed the additional secretary Radha Raturi to undertake regular review of the 'Drug free Devbhoomi' campaign in the state. The director general police (DGP) Ashok Kumar, Secretary Shailesh Bagoli, Radhika Jha, Pankaj Kumar Pandey, Dependra Chaudhary and Deputy Inspector General (DIG) Riddhim Agarwal and others also attended the meeting.