Others
Women start a nationwide movement to get fit, active & adventurous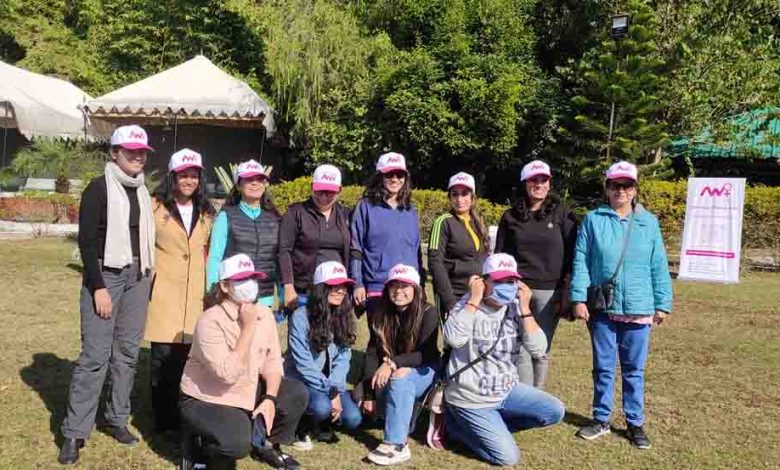 Sunday, 12 December 2021 | PNS | Dehradun
International kayaker Naina Adhikari and ultra runner Jyotsana Rawat joined a group of enthusiastic women of Dehradun to kick off an event organised by Adventure Women India (AWI). The women came for this event and participated in team building exercises and an immersive experiential forest walk based on the Japanese technique of Shinrin Yoku. This was an opportunity for the Doon ladies to connect with women who share the same interests and to start a pan India movement to get fit and active.
Adhikari, who is training for an international competition to be held in Chile said," I have come from Rishikesh where I was training for my Kayaking competition just to meet these ladies. I was pleasantly surprised to realise there are so many of us of all ages who want to make fitness and health a movement."
The co-founder of the community, Minal Mathur said, "The Dehradun event is first in the series of nation-wide city events that are being planned by AWI. If anyone mentions travel and adventure, the first state that comes to one's mind is Uttarakhand and that is why we decided Dehradun should be the city from where we kick-off our flagship events. We are overwhelmed by the response of our AWI members in the city and are hoping to connect with more women of the city who wish to step out and get more active."
Television journalist and AWI co-founder Anjilee Istwal said, "Women share their travel experiences, seek advice about destinations from those who have already been there and also get tips on safety. This community empowers women to step out from their traditional 'safe zones' of family and friends and to seek out connections with other women".
Identifying this unrivalled ability to connect diverse women on one platform, Facebook has chosen AWI to partner in its community accelerator programme to help them turn impactful ideas into action. The founders believe that the enthusiasm and passion of the members is transforming AWI from an idea into a movement.