State
Women of SHGs warn of protest against State Govt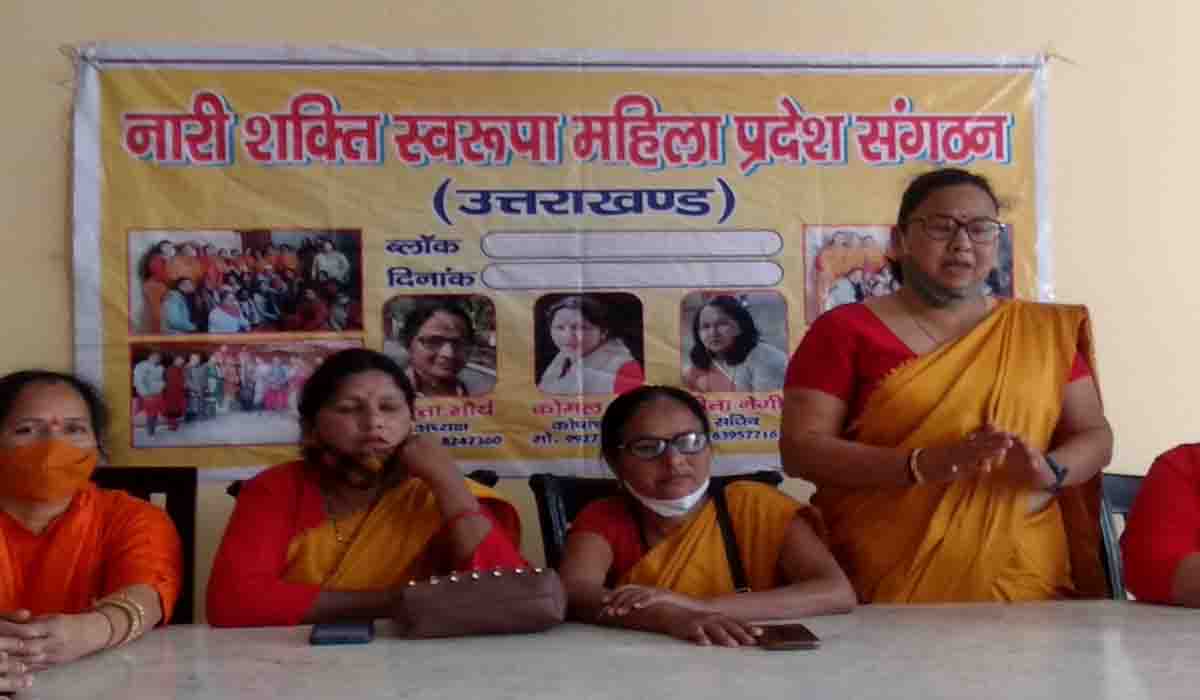 Friday, 16 April 2021 | PNS | Dehradun
The Uttarakhand government's decision to involve private contractors for the packaging and supply of take home ration (THR) would lead to the unemployment of lakhs of women across the State. By inviting tenders to handle the supply of THR to the Anganwadi centres in the State, the government has made its move towards snatching the livelihood of several rural women.
The representatives of Nari Shakti Swaroopa Mahila Pradesh Sangathan (NSSMPS) stated this while addressing the media persons here on Thursday. According to the president of the association, Geeta Maurya, the association came to know last week that the department of Women Empowerment and Child Development (WECD) invited e-tenders from private contractors on April 8 for the packaging and supply of THR. "We were quite surprised to know about this tender and went to meet the chief minister Tirath Singh Rawat with an application. As he was not available at that time, we approached the CM again on April 10 and he assured us that the government would not take any decision that would affect our livelihood.
The previous invite for e-tenders was postponed at that time on the CM's directions but a notice was soon released by the government that stated that the process of e-tendering which was supposed to commence on April 13 would now start on April 20," said Maurya. The secretary of the association, Rita Negi said that the women of SHGs are working for THR packaging and supply since the year 2014 when the rate of malnourishment was quite high in the State. She averred that the consistent work of women of SHGs has contributed a lot in bringing down the malnourishment level in the State. According to her, over 1.50 lakh women have become involved with this work in the last eight years under the National Rural Livelihood Mission (NRLM) in which, over 30,000 women belong to the Dehradun district alone.  She stated, "On one hand, the government talks about women empowerment and promotes the motto of vocal for local campaign but on the other hand, it wants to hire big contractors just for eight days work by snatching the employment of lakhs of rural women.
Several women have taken loans to carry on this work. Many are supporting their families during the pandemic when their family members lost their jobs last year. The livelihood of hundreds of widows, single mothers and divorced women is dependent on this work. What kind of women empowerment is this where the government is taking away women's jobs?" The women of SHGs asserted that if the CM does not withdraw this decision, they will start a protest against the State government from April 21.