State
Women MLAs few despite decisive role of women in U'khand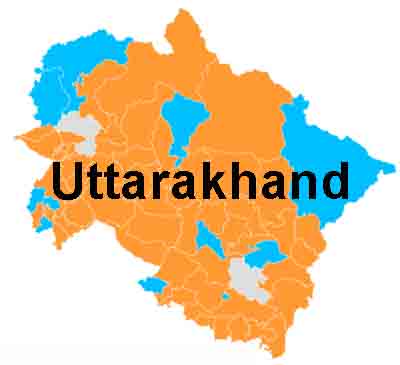 Friday, 14 January 2022 | Gajendra Singh Negi | Dehradun
Uttarakhand is one of the few states in the county where the sex ratio (963 females per 1000 males as per the census of 2011) is higher than the national average. At 70 per cent the literacy rate of women in the state is also among the best in the country but when it comes to their representation in elected bodies the state fares very poorly. In the 70 member assembly of Uttarakhand the number of women MLAs has not exceeded five any time during the last four elections. This minuscule representation of women in the Uttarakhand assembly is a really a point to ponder especially considering the fact that the women played a key role in the statehood movement which helped in creation of a separate state in the year 2000.
In the first assembly elections held in the year 2002 four women were elected in the house of 70 of Uttarakhand Vidhan Sabha. Vijay Barthwal (Yamkeshwar) and Asha Nautiyal (Kedarnath) were elected on BJP symbol while Amrita Rawat (Beeronkhal) and Indira Hridayesh (Haldwani) won as Congress party candidates in this election. In the assembly election of 2002 a total of 927 candidates were in fray and out of them only 72 were women. In the second assembly elections held in the year 2007 the number of women candidates further declined (only 56 women out of total 750 candidates) and only four of them were able to win at the hustings. Vijay Barthwal, Amrita Rawat and Asha Nautiyal were able to retain their Yamkeshwar, Beeronkhal and Kedarnath constituencies respectively while from Champawat Veena Maharana were elected on BJP ticket.
In the elections of year 2012, Shaila Rani Rawat (Kedarnath), Sarita Arya (Nainital), Indira Hridayesh (Haldwani) and Amrita Rawat (Ramnagar) were elected on Congress ticket while Vijay Barthwal was elected for third consecutive term from Yamkeshwar assembly constituency on the BJP ticket.
The story of low representation continued in the assembly elections of 2017 as well when five women made it to the state assembly. Ritu Khanduri (Yamkeshwar), Meena Gangola ( Gangolihat) and Rekha Arya ( Someshwar) were elected on BJP ticket while Indira Hridayesh ( Haldwani) and Mamta Rakesh ( Bhagwanpur) made it to the assembly from the Congress party. In the by elections two more female members Munni Devi Shah ( Tharali) and Chandra Pant ( Pithoragarh) were elected to the assembly when the BJP fielded the wives of Magan Lal Shah and Prakash Pant from Tharali and Pithoragarh respectively after their deaths.
Uttarakhand election fact file-
Total voters – 81,43,922
Women voters – 39,19,334
Sex Ratio           – 963 female per 1000 males
Female literacy rate – 70 per cent