Crime
Woman allegedly commits self immolation on scooty in Tehri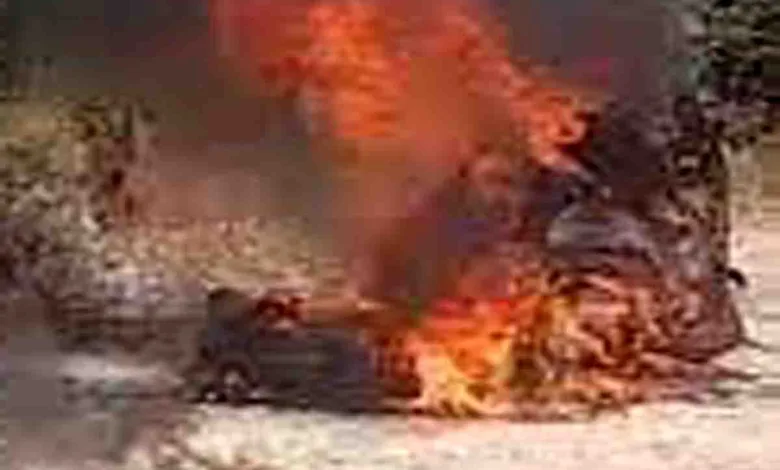 Tuesday, 21 November 2023 | PNS | DEHRADUN
A 24-year-old young woman allegedly committed self-immolation on her scooty in Tehri district's Thatyud area on Monday, said the Tehri senior superintendent of police Navneet Singh.
On Monday, a video went viral on social media platforms in which a woman could be seen burning along with her scooty on a roadside. It was being claimed by many that the incident is from Uttarkashi but the Uttarkashi police later clarified that the incident occurred in Tehri district. The Tehri SSP said that the police received information around noon that a woman's scooty had caught fire in the Thatyud area and she was also burning along with it.
A police team reached the spot but by then, the woman's body was severely burned and nobody in the area could recognise her. The police started the investigation and found out that the woman belonged to the Chinyalisaur area. He said that the deceased's family was informed and they identified the body. On the question of whether the woman committed suicide, the SSP said that it is being claimed that she committed suicide but the police are yet to ascertain this. "
The police have completed all the procedures and are investigating the matter. We have not been able to talk to the grieving family members clearly so far about the deceased to know more about her. We are investigating from all angles and will take action in the matter accordingly," he said.