Sports
Winners of Deaf Badminton Championship to represent U'khand at national games in MP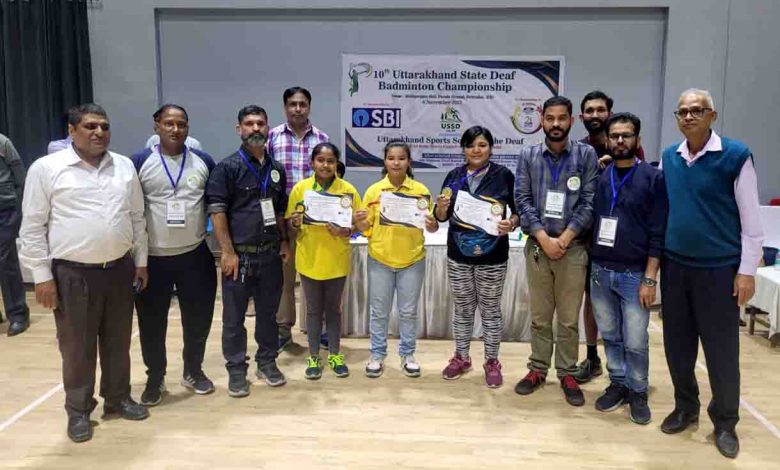 Monday, 07 November 2022 | PNS | DEHRADUN
The winners of the State Deaf Badminton Championship will represent the State in 24th National Games to be held in Madhya Pradesh in January. The Uttarakhand Sports Society of the Deaf organised a one-day 10th State Deaf Badminton Championship 2022 at Parade Ground in Dehradun on Sunday. A total of 60 deaf players participated in the competition from several cities including Dehradun, Haridwar, Roorkee, Rudrapur, Haldwani and Nainital.
There were two main categories of senior and junior players and two subcategories of male and female players. A total of 12 players won in the competition that includes six female players in the female subcategory and six male players in the male subcategory of the main senior and junior categories. The winners include Prakhar Chamoli, Siddharth Jain and Rakshit Rawat in senior males, Prerna Khati, Shivani Pundir and Khushi Pal in senior females, Harshit Chand, Akash Negi and Deepak in junior males and Komal, Shreya Malit and Nikita Rawat in junior females.
The winners were felicitated with medals and certificates. The winners of the competition will represent the State in the 24th National Games scheduled to be held in Madhya Pradesh from January 27 to 31, 2023.