Breaking News
VS employees termination episode has exposed infighting in BJP: Mahara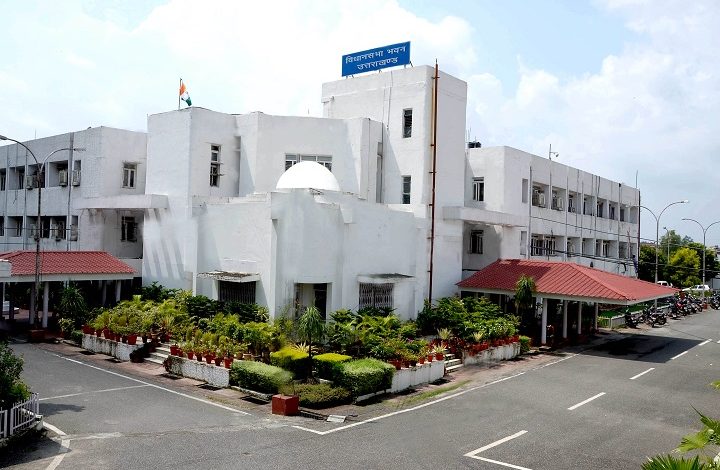 Sunday, 27 November 2022 | PNS | DEHRADUN
The Pradesh Congress Committee (PCC) president Karan Mahara has said that new disclosures in the termination of 228 ad hoc workers of Uttarakhand Vidhan Sabha episode have brought the internal fight in the State unit of the BJP to the fore. He said that an appeal was filed in the double bench of Uttarakhand High Court by the Vidhan Sabha to challenge the stay imposed by the single bench of HC on termination of 228 ad hoc employees of Vidhan Sabha and in it Vidhan Sabha secretariat made the Uttarakhand government one of the parties.
Further the document is a severe indictment of the government, chief minister Pushkar Singh Dhami and the former speaker Prem Chand Agarwal. He added that the contention of the Congress party was on ethics on the issue.  Mahara said that instead of targeting those who got jobs, those who gave the jobs should be held accountable. "No action has been taken against those who abused their power to provide jobs to their relatives, acquaintances and others. At least the former speaker Govind Singh Kunjwal had the courage to accept his mistake,'' he said.  Mahara said that CM Dhami, the former speaker and current cabinet minister Prem Chand Agarwal should clear their stand on the issue.
The deputy leader of the Congress Legislature Party (CLP) Bhuwan Chand Kapdi told The Pioneer that the Congress party would raise the issue of backdoor appointments in Vidhan Sabha and other recruitment scams in the upcoming winter session of the Assembly. He said that it has now come to the fore that despite the objections of Finance and Personnel secretaries the CM exercised his power of making deviation (Vichalan) to approve the ad hoc appointments in Vidhan Sabha. Kapdi said that this power of the CM is used in exceptional circumstances. He claimed that the entire government of the BJP including its head is immersed neck deep in corruption.
It will be recalled that on September 23 the Vidhan Sabha speaker, Ritu Khanduri acting on the recommendation of a committee had cancelled the appointment of 228 ad hoc employees recruited in the years 2016, 2020 and 2021. The terminated employees knocked the door of HC and on October 15 the bench of Justice Manoj Kumar Tiwari ordered a stay on the removal of these employees. This stay was vacated by the double bench of HC on Thursday.