Others
VPHEP-THDCIL provides affordable healthcare facilities to villagers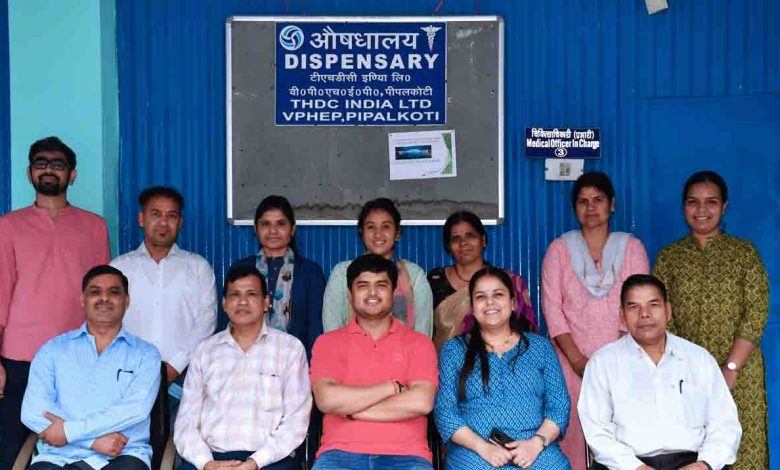 Wednesday, 06 July 2022 | PNS | Dehradun
Rural mountainous areas often lack basic facilities like access to quality healthcare and emergency care. Considering this, Vishnugad-Pipalkoti Hydro Electric Project of THDC India Limited is providing quality and affordable healthcare facilities to all the nearby villages in the Pipalkoti area of Chamoli district. The community hospital at VPHEP-THDCIL is working to deliver quality healthcare and make improvements in the population's health. The community hospital is not only addressing the needs of villagers but also catering to the health needs of the pilgrims of Char Dham Yatra.
The community hospital set up by VPHEP is well equipped with qualified doctors along with paramedical staff consisting of lab technicians, pharmacists, staff nurses and ward boys. The pharmacy at the hospital provides free-of-cost medicines to all. THDCIL is also providing a 24×7 ambulance facility for the villagers and people around.
According to the corporation, in the past few years, a total of 19,876 project affected people have benefitted from the facilities provided at the community hospital of THDCIL. Along with this VPHEP-THDCIL is trying to make primary healthcare accessible through various means like health camps, awareness camps and by providing subsidised medical facilities to the surrounding communities of the project.