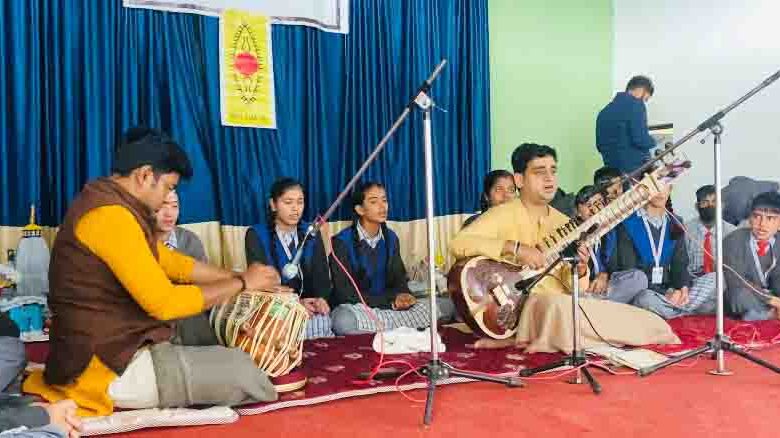 Thursday, 05 January 2023 | PNS | Dehradun
Talented Sitar player Vishal Mishra enthralled the audience with his performance at Maharishi Vidya Mandir here on Wednesday.  He was accompanied by Shubhojit Bhattacharya on the Tabla. The programme was organized under the aegis of the Society for Promotion of Indian Classical Music and Culture amongst Youth (SPIC MACAY) with the support of the SRF Foundation.
The Sitar workshop focused on spreading knowledge about Indian classical music and the role of the sitar in it. Mishra is currently working at Graphic Era University and is a seventh generation musician from the Banaras music family. Trained under Ustad Shujaat Hussain Khan, he has been playing instruments since 2000.