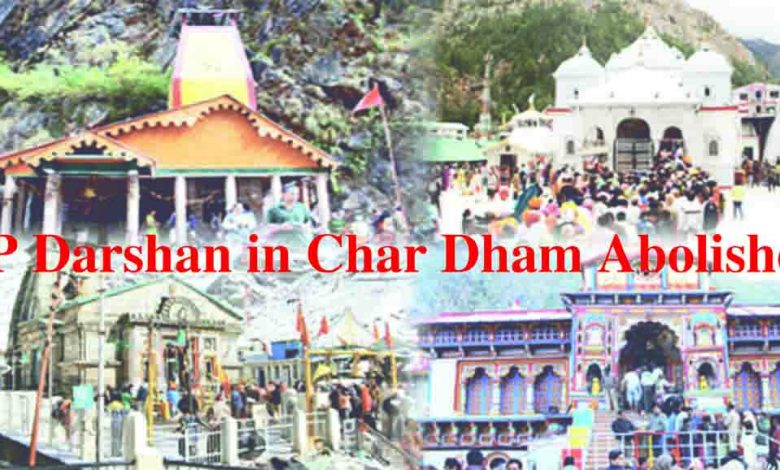 CM Dhami appeals to the young pilgrims to give precedence to the women and elderly in having Darshan in the shrines
Saturday, 14 May 2022 | PNS | Dehradun
In a major relief to the pilgrims who are forced to wait in long queues in the Char Dham shrines, the Uttarakhand government has decided to discontinue the system of VIP Darshan in these shrines. VIP culture is one of the major causes of mismanagement in the Char Dhams. An order regarding this was given by the chief minister Pushkar Singh Dhami on Friday. The CM has also directed the senior officers of the administration and police to ensure that the Yatra is more organised and held as per the rules. He said that the system of VIP Darshan should be abolished in all the Dhams and a uniform system of Darshan should be followed in these shrines. On a terse note the CM said that the police should enforce the rules strictly and take extra precaution for smooth conduction of the Yatra.
Dhami further said that the deaths of pilgrims which have occurred so far this year were because of health reasons of the pilgrims and not because of the mismanagement and stampede. He also appealed to the young pilgrims to ensure that the women and elderly get the Darshan first in the shrines.
It is pertinent to mention here that since the Char Dham Yatra is being held in full swing this year after being hampered by the Covid-19 pandemic during the past two years, a large number of pilgrims have already visited the Char Dham shrines. According to the Badrinath Kedarnath Temple Committee, since Badrinath was reopened to the public on May 8, a total of 97,672 people had visited this shrine till the evening of May 13. Similarly, from May 6 to the evening of May 13, a total of 1,47,992 people had visited the Kedarnath temple.