INBRIEF
Vigilance Awareness Week starts at THDCIL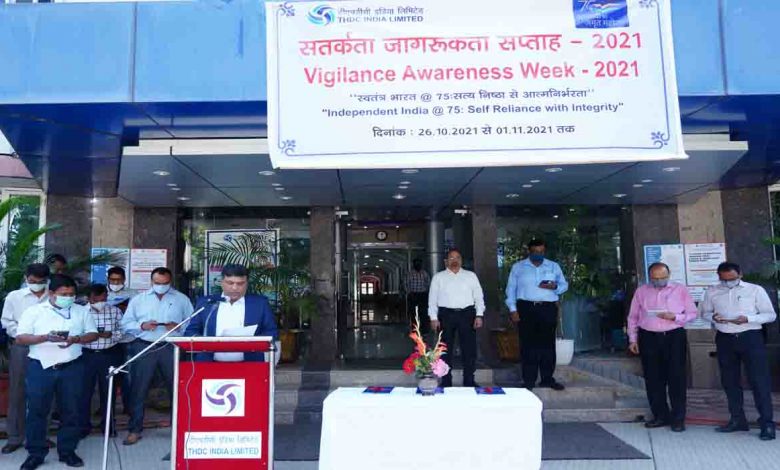 Wednesday, 27 October 2021 | PNS | Dehradun
Vigilance awareness week began in THDC India Limited from Tuesday and will be observed till November 1. The chairman and managing director of THDCIL, RK Vishnoi administered the vigilance awareness pledge to all the employees of the corporation. 
On this occasion he also released a booklet "Integrity: A Way to Self Reliance" a compilation of case studies, systemic improvements and recent CVC circulars.
The corporation's director (Finance) J Behera, chief vigilance officer BP Gupta and general manager (HR) Veer Singh were also present on the occasion. During this week various activities and competitions are scheduled to be organised.