Others
Veterans of June 1970 batch of IMA reunite after 50 years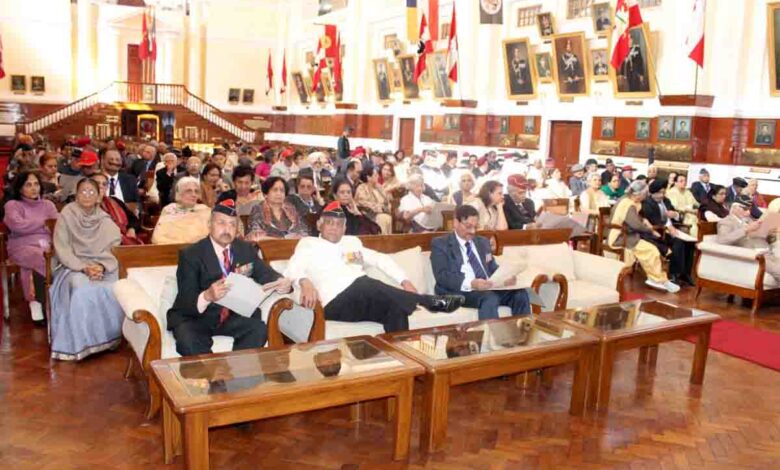 Monday, 19 December 2022 | PNS | DEHRADUN
The veterans of 45 regular and 29 technical graduate courses who passed out from the Indian Military Academy (IMA) in June 1970 gathered at their alma mater on Monday to celebrate 50 years of their commissioning in the army. The event was held belatedly on account of the Covid-19 pandemic.
The passing out contingent of June 1970 included 381 Gentleman Cadets (GCs) that included 276 from the 45 course and 105 from 29 technical course.
General (retd) VK Singh, the current Union minister of State for Transport, Roads and Highways, and Civil Aviation was from this course and he went on to become chief of army staff (COAS) in 2010. In addition, the course produced three deputy chiefs, six lieutenant generals and 13 major generals. The officers of the course were awarded with Vir Chakras, Shaurya Chakra, Sena Medal and other medals for bravery.
"The golden jubilee commenced with wreath laying at the IMA war memorial, to pay respects to the Indian army martyrs who passed out from IMA. The ceremony was also attended by the wives of the officers. The course members also paid tribute to their comrades who have passed away during their service and post retirement. After a commemorative group photograph at Chetwode drill square, there was a visit to the IMA museum. Thereafter the veterans were conducted on a windshield tour of the academy. The officiating commandant interacted with them and shared vintage photographs from the archives. The celebrations culminated in a reunion dinner,'' stated a communiqué from the IMA.