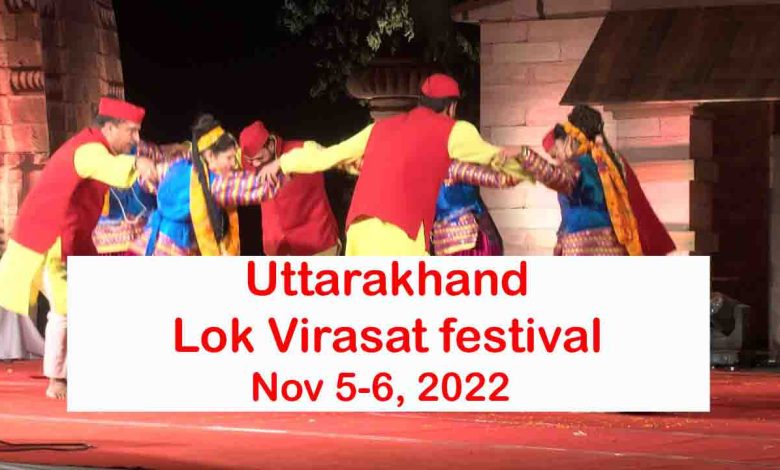 Tuesday, 01 November 2022 | PNS | DEHRADUN
The Uttarakhand Lok Virasat festival will be organised in Dehradun on November 5 and 6 by the Chardham Hospital managing director Dr KP Joshi with assistance from the Industry department. Joshi and Industry department director Sudhir Nautiyal said this on Sunday.
Dr Joshi said that while discharging his medical duties in Dehradun and various parts of the State, he got to learn more about the skills and crafts of the people. He said that many talented people in the State cannot get recognition due to a lack of opportunities. To provide a platform for such talent, the Uttarakhand Lok Virasat programme will be held on Rangers Ground on November 5 and 6.
The event will be inaugurated by chief minister Pushkar Singh Dhami. The programme has been divided into three segments. The event will consist of performances of folk music providing the audience with a chance to enjoy the traditional songs, music and dances of the State. Artists from remote parts of the State will perform in the event. An attempt has been made to depict the five main cultural aspects of the State. Apart from this, the popular and emerging singers of the State will also perform at the event. Narendra Singh Negi, Pritam Bhartwan and Basanti Bisht among others will perform in the programme. The traditional crafts of the state will also be displayed for sale at the venue.