Technology
UPES implements MathWorks for advanced engineering projects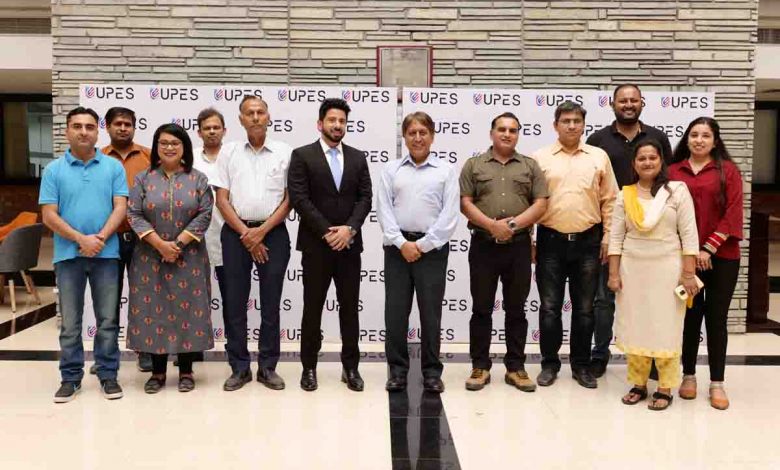 Friday, 10 June 2022 | PNS | Dehradun
UPES has implemented MathWorks to provide unlimited use of its technologies to all students, faculty, staff, and researchers, on and off campus through the MathWorks Campus Wide License programme.
MathWorks products include the MATLAB technical computing platform and Simulink, a block diagram environment for simulation and model-based design, in addition to 100+ toolboxes and specialised products. These tools have been adopted by many industries across application areas including machine learning, artificial intelligence, signal processing and wireless communication. More than 6,500 colleges and universities around the world use MATLAB and Simulink for teaching and research in a broad range of technical disciplines.
UPES School of Engineering dean Gurvinder Singh Virk said, "MATLAB and Simulink are globally accepted as the gold standard in deeply supporting a wide range of sectors covering technical, engineering, design, health sciences and business sectors and it is great to make it available to all our faculty and students in the School of Engineering. At UPES, we have recently started four ambitious flagship projects which are planned to be worked upon for the next five years to develop advanced engineering technologies, demonstrators and innovations." 
The Flagship projects are Flying cars, Smart cities, Disaster management and Rural technologies.
School of Engineering faculty and students will work on at least one of these Flagship projects to develop core engineering competencies in developing the initial Flagship demonstrators. It is expected that Matlab/Simulink and all the Toolboxes will form the central resource for all our research, teaching and entrepreneurship activities related to these Flagship projects and beyond.Investing in this partnership with Mathworks has been an important decision that we expect to benefit our staff and students hugely and in turn we expect the outputs to lead to good impact for nation building and advancing engineering in India and beyond.'
'We are happy to welcome UPES Dehradun to our Campus-Wide License program which is adopted in hundreds of institutions in the country. Looking forward to a great journey to create industry ready students, MathWorks India Country Manager – Sales & Service, Sunil Motwani said.
About MathWorks:
MathWorks is the leading developer of mathematical computing software. MATLAB, the language of engineers and scientists, is a programming environment for algorithm development, data analysis, visualization, and numeric computation. Simulink is a block diagram environment for simulation and Model-Based Design of multidomain and embedded engineering systems. Engineers and scientists worldwide rely on these products to accelerate the pace of discovery, innovation, and development in automotive, aerospace, communications, electronics, industrial automation, and other industries. MATLAB and Simulink are also fundamental teaching and research tools in the world's universities and learning institutions. Founded in 1984, MathWorks employs more than 5000 people in 16 countries, with headquarters in Natick, Massachusetts, USA.