Others
UPES holds its 18th convocation, 3,843 students receive degrees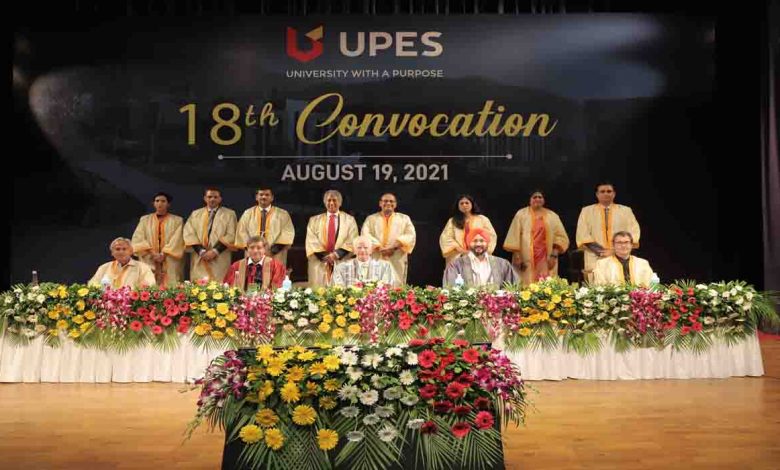 Saturday, 21 August 2021 | PNS | Dehradun
The University of Petroleum and Energy Studies (UPES) marked its 18th convocation at the Bidholi campus with a total of 3,843 students from all its seven schools being conferred with their degrees. The partly on-campus and partly virtual ceremony had Anmol Singh Jaggi, founder and MD of GENSOL Engineering Limited and Alok Ohrie, president and MD of Dell Technologies, India as guests of honour.
The degrees presented included 48 PhDs, four higher doctorates, 523 Post Graduate degrees and 462 Post Graduate – distance learning degrees which comprised MBA, MTech, MA, LLM and MDesign, 2,737 undergraduate degrees and 69 undergraduate – distance learning degrees in the domains of BTech, BCA, BBA, BA, BCom, BDesign, Bachelor of Planning, Bachelor of Fine Arts and various UG programmes of Law.
Presenting the vice chancellor's report, Sunil Rai listed the achievements of the university, the faculty members and the students, the Covid initiatives, the incubation and entrepreneurship cell and the research accomplishments. Chancellor SJ Chopra was also present on the occasion.