Education
UPES' CSR arm organises maths & science fair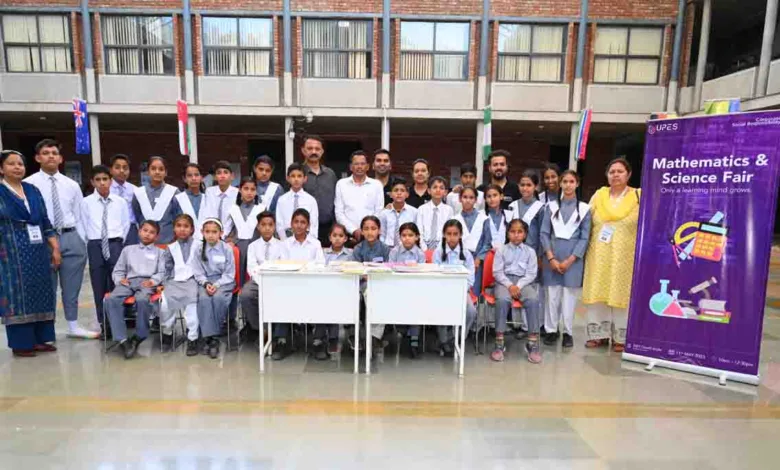 Tuesday, 16 May 2023 | PNS | DEHRADUN

UPES' CSR arm has organised a day-long mathematics and science fair at its campus to encourage students to pursue careers in STEM. Students from classes VI to VIII participated in it and shared their research, experiments and discoveries with their peers and teachers. Students were divided into groups of two to showcase their projects on 14 concepts of maths and science.
Director of CSR, UPES, Sanjay Washington said that it was inspiring to see the students' passion and commitment to STEM education. "They demonstrated the grit of scientific inquiry and critical thinking, as well as the ability to work collaboratively, communicate effectively and think outside the box," he added.
After the mathematics and science fair was held, the CSR arm of UPES would set up learning centres in two more government schools and conduct donation drives for books, blood and clothes, the UPES officials said.