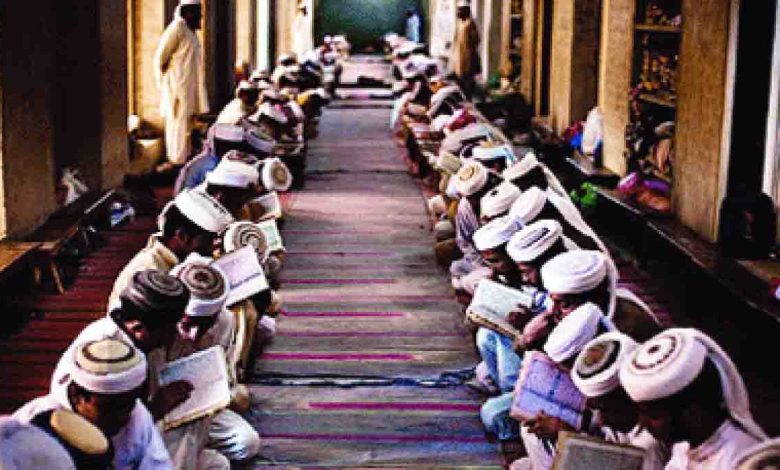 Wednesday, 14 September 2022 | PNS | DEHRADUN
Many complaints on functioning and other activities in the Madarsas in the State are being received- CM
Following the footsteps of neighbouring Uttar Pradesh, the Bharatiya Janata Party government of Uttarakhand has also decided to undertake a survey of the Madarsas in the State. The chief minister Pushkar Singh Dhami said on Tuesday that complaints regarding the workings and other activities in the Madarsas in the State are being received and the government has taken these complaints seriously. Responding to the queries of the media persons, the CM categorically stated that in view of the complaints it has become absolutely necessary to hold surveys of the Madarsas in Uttarakhand.
The need for surveys of Madarsas receiving government grants was highlighted recently by the newly appointed chairman of Uttarakhand Waqf Board, Shadab Shams. He said that a survey is needed to prevent misuse of the funds and to improve the quality of education being imparted in the Madarsas. In Uttarakhand there are 103 Madarsas under the Waqf board while 419 Madarsas are under the Madarsa Board. Shams said that first of all the Madrasas under the Waqf board would be surveyed. He added that the recognition of the Madarsas found involved in misuse of funds would be suspended and legal action would be initiated against them. Recently the Uttar Pradesh government had started a drive of conducting surveys of all the Madarsas in the State. This move of the Yogi Adityanath government has elicited strong reaction from the opposition parties.
The newly appointed chairman of Uttarakhand Waqf board, Shadab Shams has been in news ever since he took charge. On the day of assuming charge of the Waqf board he said that all the encroachments on the Waqf properties would be removed. He said that a proposal to purchase a bulldozer would be passed in the first meeting of the board. Shams also created controversy by claiming that drug dealings, human trafficking and flesh trade is going on in the Piran Kaliyar where the Dargah of Sufi Alauddin Ali Ahmed Sabir Kalyari is located.