Others
U'khand to make 11 mountainous districts completely organic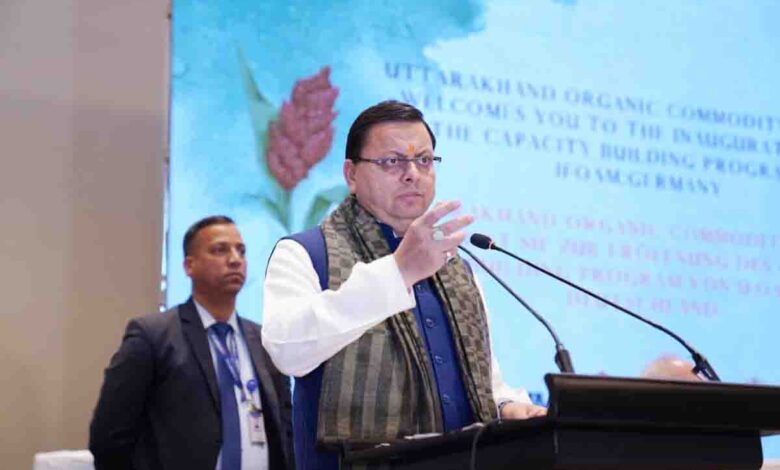 Making efforts to provide organic State recognition to Uttarakhand: CM
Tuesday, 24 January 2023 | PNS | DEHRADUN
Chief minister Pushkar Singh Dhami said that the State government is taking effective measures to ensure that the State gets the recognition of an 'Organic State'. Efforts are being made to make 11 districts of the State as completely organic, he said.
The CM was addressing a workshop by the Uttarakhand Organic Commodity Board here on Monday. He said that the deliberations during the workshop being organised with the help of an international organisation such as International Federation of Organic Agriculture Movement (IFOAM) would help in giving international recognition to the state in the field of organic farming. He said that the farmers of the country are making rapid progress under the leadership of Prime Minister Narendra Modi. Dhami said that the union government is working in the direction of making the farmers prosperous through many schemes. He said that the State government is working to implement the ambitious project of PM Modi, natural farming on a large scale. He informed that an action plan under the project has been sanctioned for 6,400 hectares of land in the first phase in the State. He said that the State government is committed to the development of farmers along with all round development of the State. Dhami said that organic farming is being done in 34 per cent of the arable land in the State and efforts are being made to increase it. The CM said that the state government is making efforts to make 11 mountainous districts as completely organic districts.
The Agriculture minister Ganesh Joshi said that the objective of the workshop is to give an impetus to organic farming in the State. He said that the subject experts would hold field visits and investigate the methods in which organic farming is being done in the State. Joshi claimed that the inclination of farmers for organic farming is increasing rapidly. He said that during his Europe visit he has seen the methods of organic farming and the State government has entered into a memorandum of understanding with IFOAM for promoting it in Uttarakhand.
The agriculture secretary BVRC Purushottam, director of national organic farming and natural agriculture Gagan Sharma, chairman of IFOAM Gabore Figakski, director of agriculture Gauri Shankar and others were present in the workshop.