State
U'khand Police is brand ambassador of the state- CM Dhami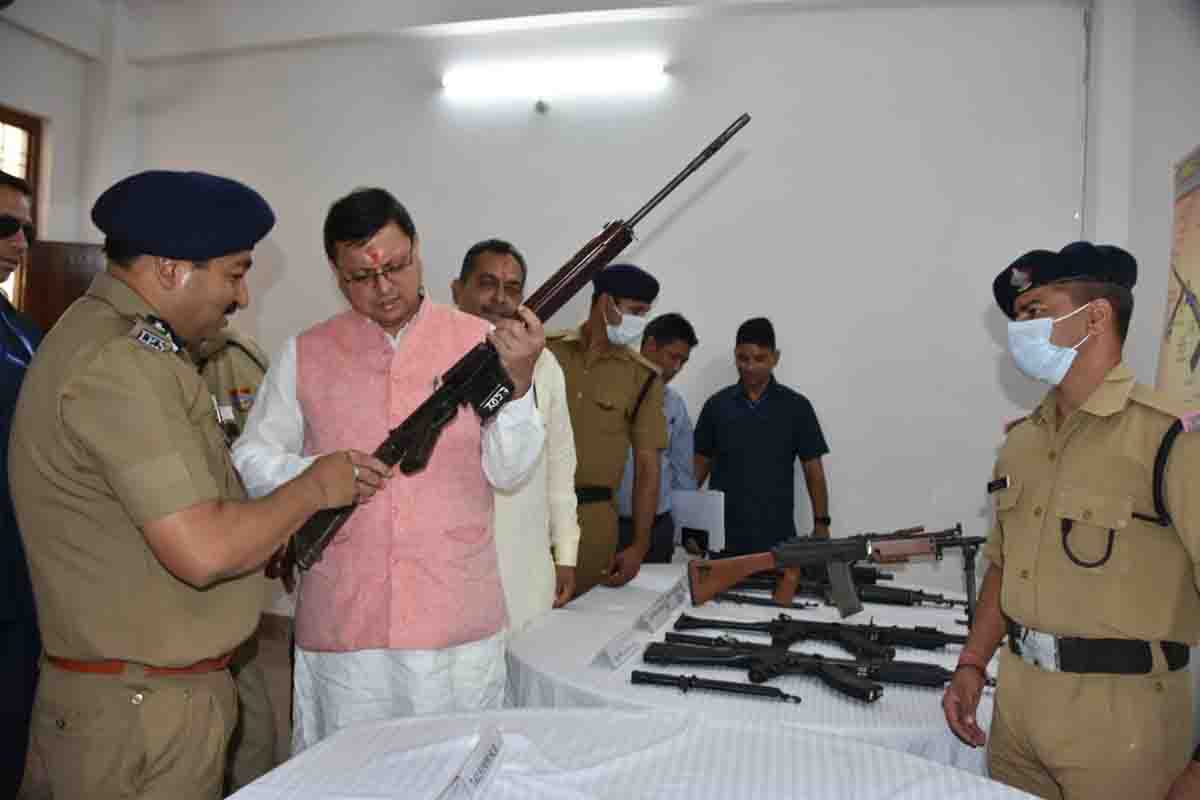 Saturday, 14 May 2022 | PNS | Dehradun
The chief minister Pushkar Singh Dhami has said that at a time when the Char Dham Yatra is at its peak the role of police is very important. Terming Uttarakhand police as the brand ambassador of the state, he said that the police should work with full dedication to justify its motto of 'friendship, service and security'. The CM was addressing a programme after inaugurating the new administrative block of India Reserve Battalion (IRB)- second battalion at Suddhowala here on Friday. He said that the pilgrims visiting the state should go home with a good message. The CM said that the state government is continuously monitoring the Char Dham Yatra. He said that due to the pandemic of Covid-19, the Yatra was not conducted for the last two years so this year when things are normal many times more pilgrims are visiting the state. Dhami said that the Char Dham Yatra is a challenge for the state government but it is doing every possible effort to make this managed in an efficient manner. He informed that many meetings were held before the start of the Yatra.
Dhami directed the officers of the police to strictly enforce the regulations and exercise extra precaution with maximum use of technology. He said that the police personnel working in the wings such as Special Operations Group (SOG), Special Task Force (STF) and Cyber cell would be given special training. Dhami said that an honorarium of Rs 10,000 was paid by the state government to all police personnel for their efforts during the pandemic of Covid-19. He said that at present recruitment on 1,700 posts of constables in the state is underway and more recruitment would be done in near future. The CM said that the government would examine the proposal of setting up IRB third battalion at Gairsain.
Speaking on the occasion, the additional chief secretary Radha Raturi said that the police Jawans always act as first responders and the Char Dham Yatra also the state police is shouldering key responsibility. She said that the behaviour of the police towards pilgrims should be courteous and full of humility. Emphasising on the welfare of children and women the ACS gave many suggestions. The director general of police Ashok Kumar presented a detailed account of the need for setting up IRB, its use and future plans on the occasion.
The Sahaspur MLA, Sahdev Singh Pundeer and Additional Director General (ADG) Police PVK Prasad and others were also present on the occasion.