Breaking News
U'khand Disaster- Death toll mounts to 50, many missing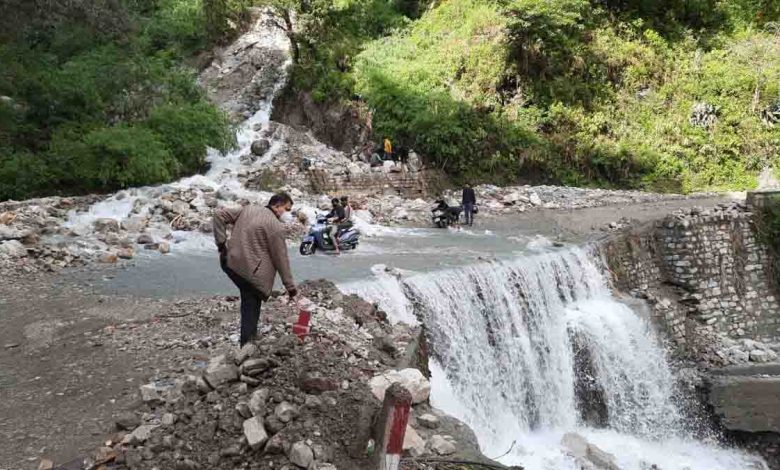 Relief and rescue operation in full swing. Yatra to Kedarnath, Gangotri and Yamunotri starts. Badrinath Yatra remains halted
Thursday 21st October, 2021 | PNS | Dehradun
The death toll in the disaster triggered by the heavy rains that lashed different parts of Uttarakhand October 18 and 19 has mounted to 50. On Wednesday four bodies were recovered from debris in Nainital district. Many people are still reported missing and the teams of local police, National Disaster Response Force (NDRF) and State Disaster Response Force (SDRF) are still engaged in relief and rescue operations. The western disturbance which brought heavy rains, unprecedented in recorded history of the state wrecked havoc in Kumaon region of the state on Monday and Tuesday as landslides, deluge and flowing water took many lives and damaged property.
Nainital district which is the worst affected from the disaster a total of 32 people have died. Here maximum deaths occurred in Talla Ramanagar where nine people are reported dead. In Almora district six deaths occurred while five people died in Champawat district in the last three days due to rain triggered disaster.
Meanwhile the weather condition improved on Wednesday and very less or no rainfall was reported from most parts of the state. The meteorology department has predicted that dry weather would prevail in the state.
With cessation of rains and clearing of roads the state administration has started the Yatra to Gangotri, Yamunotri and Kedarnath. The Badrinath Yatra however has remained suspended as the road between Pipalkoti and Joshimath in Chamoli district is blocked due to landslides at many places. The helicopter service to Kedarnath has remained suspended.