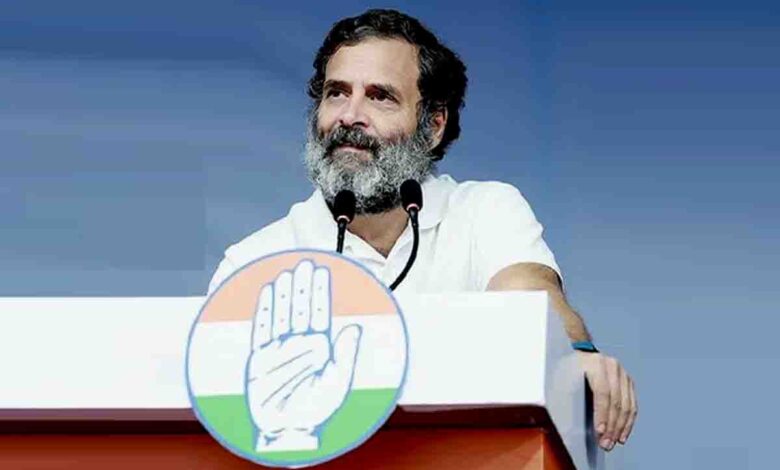 Saturday, 26 November 2022 | PNS | DEHRADUN
In a veiled attack on former president of the Congress party Rahul Gandhi, the chief minister Pushkar Singh Dhami said that anyone who has grown a beard cannot be a Prime Minister. He made this comment while speaking at a programme in New Delhi on Friday. The beard of Rahul Gandhi who is on a 3,500 kilometres, 150-day long Bharat Jodo Yatra has become a talking point in the general public and leaders of political parties. A few days ago the CM of Assam Himanta Biswa Sarma had racked up a controversy by stating that by growing a beard Rahul resembles former Iraqi dictator Saddam Hussain.
Dhami said that sacrifice and austerity is needed to become like PM Narendra Modi and added that a person who is used to living a lavish lifestyle cannot live such a hard life. He said that the ongoing Bharat Jodo Yatra of Rahul Gandhi is a hollow effort. He said that one should have leadership qualities to become Prime Minister of the country and PM Modi has discipline, dedication, commitment and he has made sacrifices for serving the nation. Dhami added that Modi has dedicated his entire life to uplift the person standing last on the social ladder and to serve others. The CM said that every worker is equally important for the BJP and its organisation. Citing his own example, he said that the blessings and cooperation of senior leaders of the party are behind the decision to make a young leader him, the chief minister of Uttarakhand. Dhami said that he receives affection like a younger member of the family from every senior leader of the party. He expressed confidence that the people of Delhi will ensure the victory of BJP in the upcoming elections of Municipal Corporation of Delhi (MCD).
Dhami also campaigned in various wards in support of BJP candidates for the coming polls of MCD on Friday.