INBRIEF
UJVN Limited organises Yoga workshop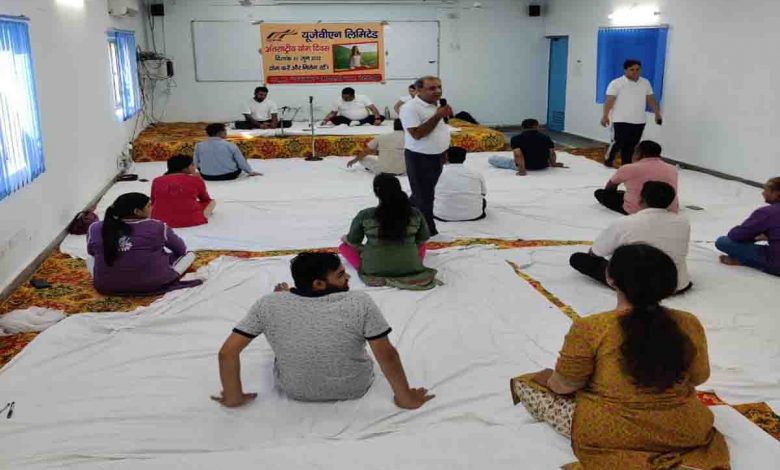 Wednesday, 22 June 2022 | PNS | Dehradun
A Yoga workshop was organised at the headquarters of the UJVN Limited on the occasion of International Day of Yoga on Tuesday. This programme was organised by UJVN Limited with the help of Health and Health Reforms, Yoga and Nature Care Centre, Dehradun.
In the workshop, the team of Vivek Agarwal, Gaurav Kheda, Acharya Vipin Raturi, Yogi Vinod Singh and Kajal Panwar informed and practiced various Asanas of Yoga.
Speaking on the occasion, the executive director Human Resources Rajendra Singh said that Yoga is very important for mental and physical health in today's hectic life. He said that the Yoga exercises would also help in inculcating creativity in the personality of the employees.