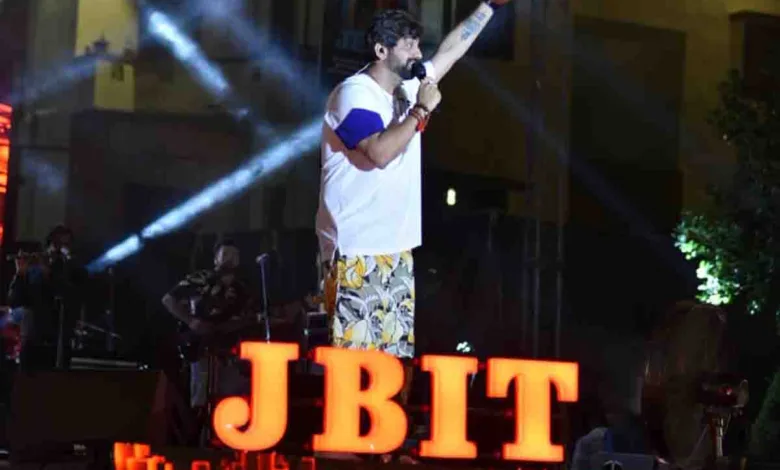 Friday, 19 May 2023 | PNS | DEHRADUN
The two-day Srijan, the annual cultural festival of JBIT concluded with a performance by noted singer and composer Akhil Sachdeva. Earlier, the State's Technical Education and Forest minister Subodh Uniyal inaugurated the fest. He viewed the projects made by the students. In his address, he urged the students to give their best in whatever field they would work on completion of their education from this institute. He said that the students should focus more on innovation so that they excel in the realm of research.
The jury consisting of teachers from renowned institutes saw the students' projects carefully and Uniyal awarded the winning participants. Institute chairperson Hemlata Singhal, vice chairman Sandeep Singhal, secretary Rajat Singhal and others were also present on the occasion.