Crime
Trio nabbed, 15 stolen motorcycles recovered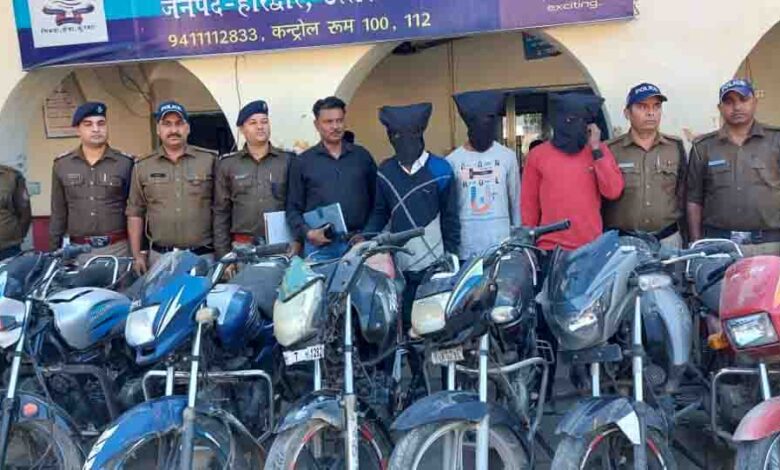 Monday, 14 November 2022 | PNS | HARIDWAR
The Bhagwanpur police in Haridwar arrested three persons accused of stealing two-wheelers. After arresting the trio from Khanpur Chowk, the police also recovered 15 stolen motorcycles from them.
The three accused are residents of Bhagwanpur police station area and allegedly used to steal motorcycles parked outside the houses.
Disclosing the matter at Bhagwanpur police station on Sunday, Haridwar senior superintendent of police Ajai Singh said that the police are continuously running a campaign to prevent incidents of theft. All police stations have been instructed to take strict action against criminal elements in their respective areas. He further informed that the Bhagwanpur police station has arrested three men while acting on a tip off from a special informer. The three arrested accused have been identified as Arvind, Pankaj and Israr- all residents of Bhagwanpur police station area. All the three accused have a history of committing crimes, he said. Following questioning, the accused stated that they used to plan and then steal motorcycles parked outside homes. After interrogation, the trio was presented in the court from where they were sent to jail. The SSP further said that if any citizen has difficulty in coming to the police station, any victim of vehicle theft can also register an e-FIR.