Others
Traffic police will now act against drunk driving in Doon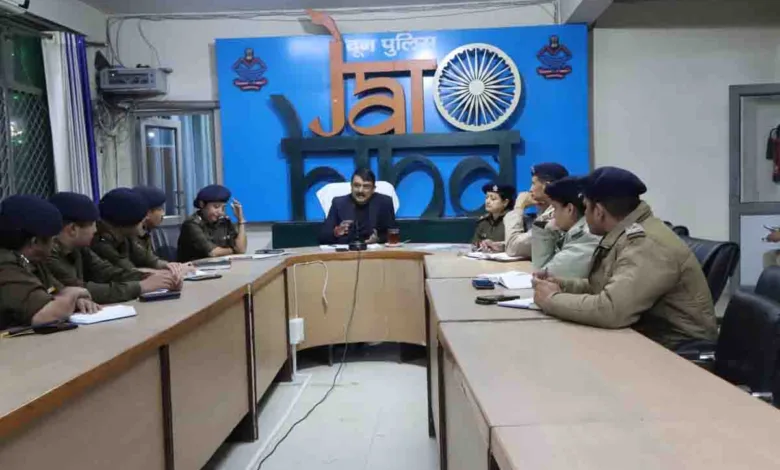 Monday, 20 November 2023 | PNS | DEHRADUN
Traffic police will now be able to take action against drunk driving with an alcometer at checking barriers. Besides this, all officers concerned and police station in-charges will take at least one round in their respective police station areas between 11 PM and 2 AM to monitor law, order and traffic situations. This was directed by the Dehradun senior superintendent of police Ajai Singh in a meeting held with senior police officials on Sunday evening. He reviewed the police checking arrangements at the barriers and naka points that have been set up for night checking on the borders and internal roads of the district.
After reviewing the arrangements, he also created new naka points for night checking at sensitive and important places in various police station areas across the district. Singh further directed the officials concerned to ensure effective checking at night. The SSP instructed officials to appoint PAC along with the local police at important barrier points. He also directed senior officials to go for rounds between 11 PM to 2 AM every night to ensure effective checking by the respective police personnel concerned.
The officials concerned were also directed to appoint armed personnel at all the interstate barriers in the district. The SSP directed them to deploy traffic police personnel with alcometers at major barrier points during the night checking to ensure effective action against drunk driving. Singh asked the officials concerned to carry out their duties efficiently as negligence during duty will not be tolerated by the department.
It is pertinent to mention here that SSP recently reverted a police official to the police line after he reportedly failed to manage the traffic situation in his respective area. Singh said that traffic management is one of the important parts of policing in the district and the police are taking all possible measures to ensure the public do not have to face any inconvenience while commuting in Dehradun.