Technology
Traditional knowledge & modern science needed for science-based development: CM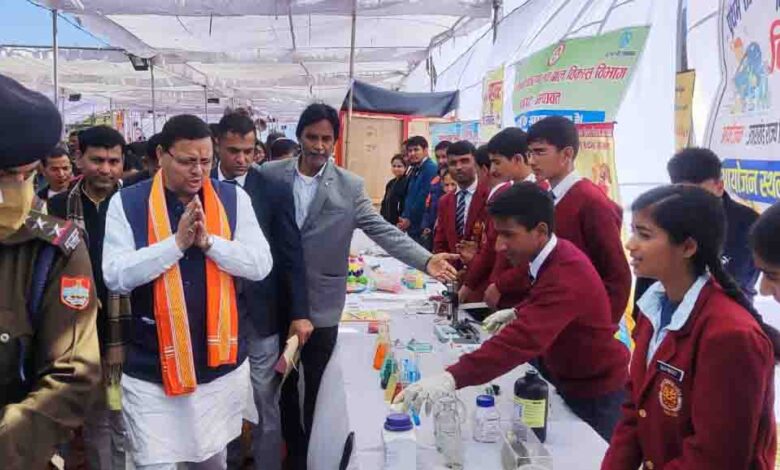 Sunday, 20 November 2022 | PNS | DEHRADUN 
Traditional knowledge and modern science are needed to lay a strong foundation for science-based development. Chief minister Pushkar Singh Dhami said this after inaugurating the State's first Frontier Mountainous District Children's Science Festival organised jointly by Uttarakhand State Council for Science and Technology (UCOST) and the district administration in Champawat on Saturday.
Welcoming the students, teachers and scientists from six border districts, Dhami said that this is the first science festival organised for children studying in remote areas of the State, adding that the main theme of this event is traditional knowledge and modern science.
The CM said, "We are aiming to ensure scientific techniques reach every remote part of the State. Our aim is to develop scientific thinking in every child and ensure that science reaches the masses. Prime Minister Narendra Modi had said in Kedarnath that this decade will belong to Uttarakhand and we are working consistently in this direction. Events like this science festival will lay a strong foundation for achieving the aim of developing a model Uttarakhand and model Champawat. The government has decided to develop Champawat first as a model district because geographically it represents the State with plains, middle and high Himalaya within its boundaries."
UCOST director general Durgesh Pant informed in detail about the two-day science festival. Local public representatives and officials were also present at the event.