State
Tourists throng Nainital to escape heat in the plains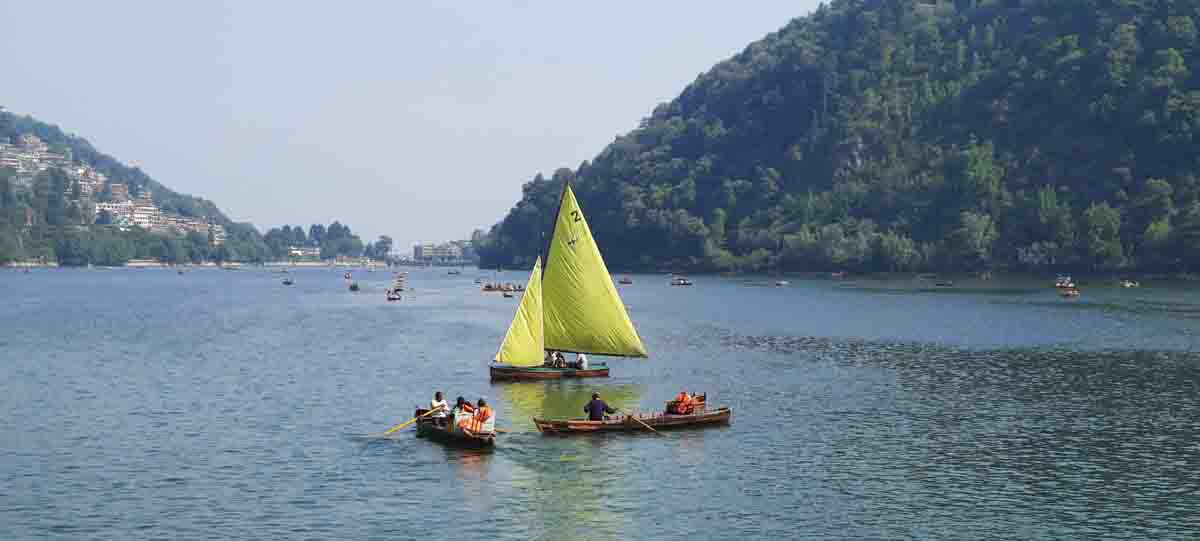 Tuesday, 03 May | PNS | Nainital
A large number of tourists are making their way to Nainital to escape the heat in the plains and to make the most of the Eid holiday. The spurt in the number of tourist arrivals has buoyed the morale of those in the various businesses connected to tourism. Even after the weekend, a considerable number of tourists arrived here on Monday with all popular tourist spots in the city bustling with visitors.
A large number of visitors could be seen enjoying boating on the Naini lake. Similarly, other popular tourist destinations including Snow View, Kilbury, Saritatal, Khurpatal, Himalaya Darshan, the zoo, Lovers' Point, Hanumangarhi, Naina Devi temple and Tiffin Top were also bustling with visitors. In view of the festival of Eid on Tuesday, the police have completed their preparations for the traffic arrangements and issued a traffic plan for the city. The police have also trained 35 local residents and deployed them as traffic volunteers to help in the management of the traffic in Nainital.
While most areas in the plains are experiencing hot weather, the climate took a turn in Nainital on Monday with cloudy skies providing relief to all since the morning. The temperatures had been registering a rise in Nainital too for the past one week. However, the cloudy skies and cool winds provided much relief to the locals and visitors on Monday.