Crime
Tourists penalised for filming video atop moving car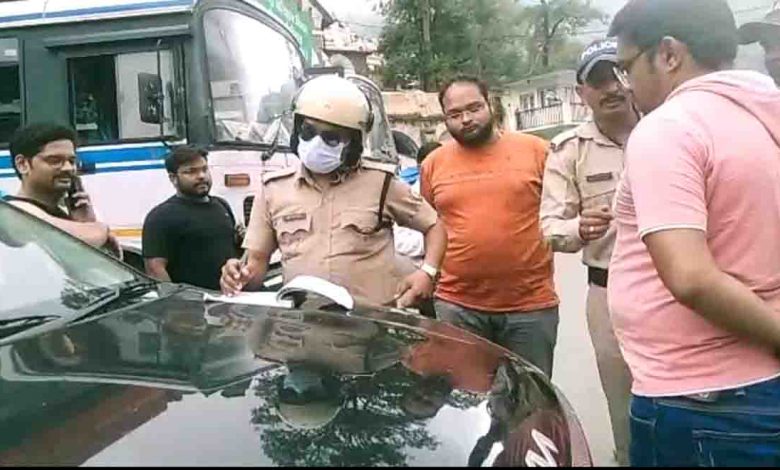 Monday, 04 July 2022 | PNS | Nainital
A group of tourists faced police action after they were found sitting atop a moving car while making videos and clicking photographs on the Rusi bypass here on Sunday. According to information received, Lucknow resident Yash Rastogi had come to Nainital with two of his friends. He was spotted sitting atop his moving car along with the friend while making videos and clicking photos on the Rusi bypass.
When the police tried to stop the vehicle, the tourists sped away towards the Tallital area. Two policemen on Rusi bypass gave the car of the tourists a chase even while the police in Tallital was informed about the scenario. The police nabbed the errant tourists at Tallital where the tourists were pulled up for their irresponsible and risky behaviour. The tourists were issued a Rs 2,000 challan under the Police Act.
It will be recalled that irresponsible and risky behaviour by tourists is not new. On June 30, the police had penalised a tourist from Delhi for making a video while sitting atop his moving car. Station officer Rohisash Singh Sagar said that apart from penalising the tourists from Lucknow, they were issued a stern warning before being let go.