Top Stories
Tikait protests at sugar mill, local farmers accuse him of playing politics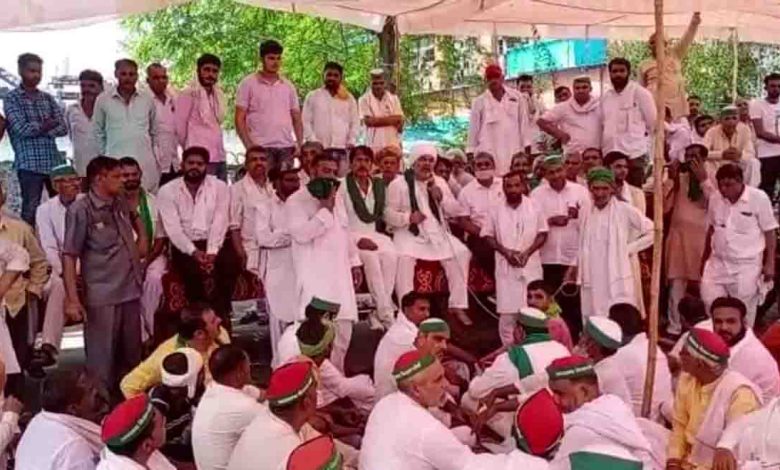 Tuesday, 09 August 2022 | PNS | Haridwar
Bharatiya Kisan Union leader Rakesh Tikait reached the Iqbalpur sugar mill in Roorkee where he supported the farmers of Haryana and Uttarakhand who were on dharna. During the protest, Tikait was talking with the mill manager when some local farmers alleged that Tikait was raising only the issues of Haryana farmers while ignoring the local farmers. There was a heated argument between the local farmers and Tikait along with farmers from Haryana.
Tikait said that the main issue of farmers is sugarcane payment. Iqbalpur sugar mill has pending sugarcane payment of more than Rs 30 crore to the farmers of Haryana for the last five years. Meanwhile, some local farmers also reached the protest site and alleged that Tikait was supporting farmers from Haryana while ignoring local farmers. Tikait said that the sugarcane payment of farmers of Haryana and Uttarakhand has been pending for about five years due to which a protest has been started on the mill premises. However, some people have influenced the protest for their vested interests. He alleged that such people had been sent by the mill management. 
Local farmer Pradeep Tyagi said that the mill management has assured the farmers that this time the dues of the farmers will be paid at the start of the season, but politics is being done by Tikait in this matter. He alleged that Tikait had reached Uttarakhand to fight for the farmers of Haryana, but the local farmers had not yet received the compensation for the highway construction. He said that the farmers here are with the mill management. The farmers of Uttarakhand have more arrears than the farmers of Haryana. He said that if they try to shut down the mill, the farmers of the area will strongly oppose it and no politics will be allowed to take place.