Others
Thunderstorm batters U'khand, trees crash, three killed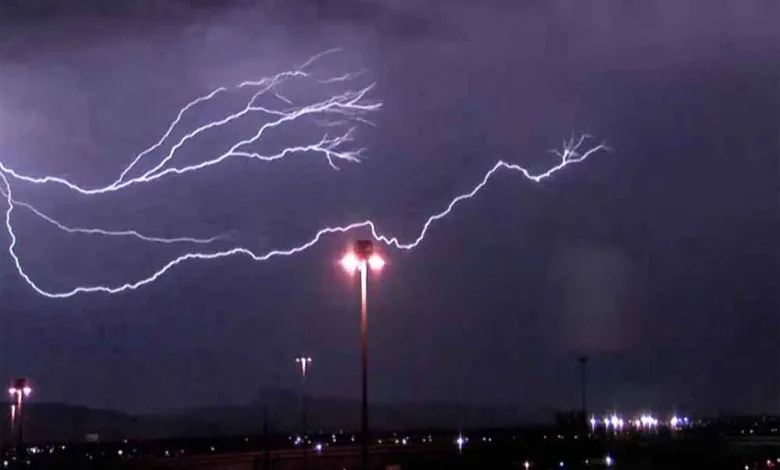 Wednesday, 24 May 2023 | PNS | DEHRADUN
As weather suddenly deteriorated on Tuesday night with rain and high-speed wind battering Uttarakhand, at least three people, including a child and an advocate, were killed and six others were injured. It is learnt that threes crashing down caused these deaths and injuries.
The major incident happened in Ansari Market located in Kathara Bazar in Jwalapur of Haridwar district when a very old peepal tree fell on those who were standing under it. As it was raining heavily accompanied by storm, the tree suddenly crashed on them at around 9.30 pm. Three persons identified as Ifran, Sameer and Harsh were rescued out of the debris. Irfan was found serious and was rushed to hospital. Later, a 10-year-old boy Munir who was missing was found buried under the debris. He was rushed to hospital where he was declared brought dead. In another incident in Haridwar, a tree fell in Chamgadar Tapu, resulting in the death of one identified as Yogesh, a resident of Sonepat.
In yet another rain-related incident, a huge tree crashed on a moving car at Manpur west on Rampur Road in Haldwani. The driver was killed on the spot. Police said that the deceased has been identified as a High Court advocate Tanuj Semwal, a resident of Pauri. One more incident happened on Tuesday night. One person was injured as tree fell on him near Buddha Park in Kotdwar.
In Premnagar of Dehradun, a hut collapsed during the thunderstorm, injuring one person seriously. In Rishikesh, Raiwala-Gauhar Mafi Marg remained blocked for hours as a eucalyptus tree fell on the road. Power went off as an overhead high-tension wire snapped. Traffic movement on Yamunotri Highway in Uttarkashi near Khaneda-Kisala remained stalled due to landslides.   Meanwhile, 26 goats were killed due to lightning strike in Bugyal area about 12 km above Kamar village. This aside, crops have also been damaged in many places of the State due to the thunderstorm.