Crime
Three Marathi pilgrims die en route to Yamunotri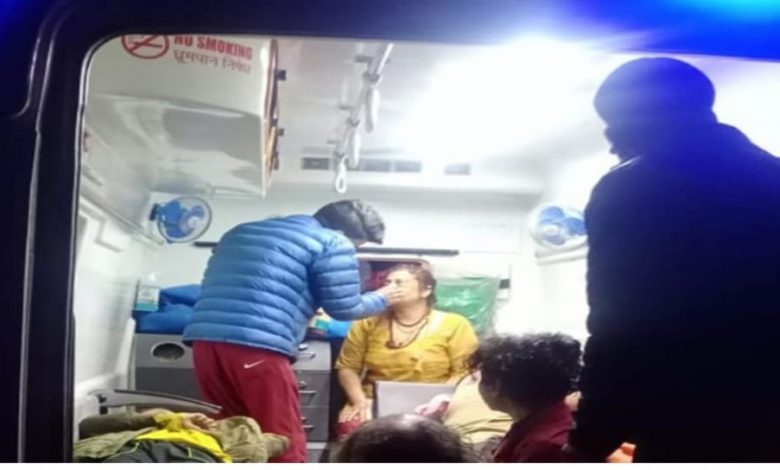 Latest road accident occurs two days after similar mishap which killed 6 travelling to Gangotri
Saturday, 28 May 2022 | PNS | New Tehri
Three pilgrims from Maharashtra died and 10 others were injured when the vehicle they were travelling in fell into a deep gorge between Ojari and Syana Chatti on the national highway to Yamuotri. The injured were referred to the Government Doon Medical College (GDMC) hospital in Dehradun. This accident comes two day after a similar mishap which killed five persons from West Bengal and a local driver on their way to Gangtori.
According to information from the disaster management officials, a Bolero jeep carrying 12 passengers from Maharashtra was on its way to Yamunotri on Thursday evening when the driver reportedly lost control of the vehicle causing the vehicle to plunge of the road and down the mountainside near Sayana Chatti in Uttarkashi district. The injured persons were first sent by ambulance to the community health centres in Badkot and Naugaon from where they were referred to GDMC hospital in Dehradun.
The deceased have been identified as Puran Nath (40), Jayshree Anil Kosare (26), Ashok Mahadev Rao (40) – all residents of Maharashtra.
Observers opine that though the government had supposedly anticipated the considerably high numbers of people who would undertake the Char Dham Yatra this year after a gap of two year when the pilgrimage was hindered by the Covid pandemic, the authorities have failed to address the pertinent issues. The high load and will of local drivers to push the limits to earn and make up for reported losses in the past are proving fatal within the first month of the pilgrimage. It remains to be seen if the governmental actions go beyond checking of documents and collecting revenue so that avoidable mishaps can actually be prevented.