Entertainment
'This industry is all about the journey, there is no destination'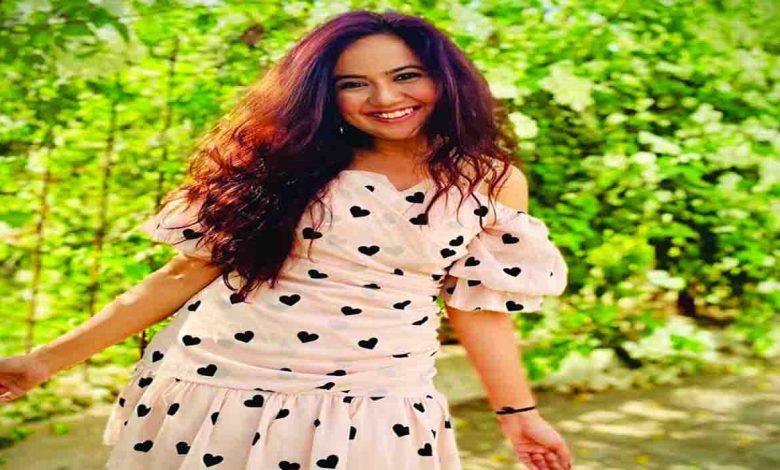 Sunday, 20 June 2021 | Shalini Saksena
ROOPAL TYAGI, who plays Bulbul Ranju Mishra in Dangal TV's Ranju Ki Betiyaan, speaks with SHALINI SAKSENA about how her character has evolved, her acting journey and checklist for choosing projects
How has your character evolved?
Bulbul's character has really evolved; right from the beginning — she was a hot-headed girl in college and beating up her step-brothers — to now becoming a Minister's bodyguard. The character is growing which is great for me; she has become calmer because she is working and has a responsibility on her shoulders. Even though she still harbours a dream of becoming a national champion in wrestling, she is focused on earning for the family. She has definitely matured.
What are some of the twists and turns that the show will take in?
For those who don't follow the show regularly, here's a bit of a sneak peek. Shalu is kidnapped by Rajvir. Will Bulbul be able to save her? Rajvir is trying to get Shalu married off. Is she is going to get married to Rajvir's friend? These are some of the questions that will be answered in the coming episodes. However, there is a lot more ahead with plenty of twists.
From a choreographer to acting, how has the journey been?
The journey was not easy; I would say it was tough. Choreography was in film and I was looking for acting I was looking at daily soaps right from the start. It was an industry shift. There were lot of struggles initially. I don't know how many auditions I gave, I was young, so I was being cast for the younger sister. I wanted to play the central character. However, the good part the struggle was for a short duration; I signed my first show as a lead within eight months of quitting choreography.
You have been in the industry for 15 years. The lesson you have not forgotten?
I have learnt that success and failure is a big part of this industry. A lot of people say this, but few actually understand that failure is a big part in the long run. If you don't understand this, you will not be able to survive here and want to quit. This industry is all about the journey, there is no destination. Today, you may be successful, tomorrow a failure. Life has been great since I understood this lesson.
How do you choose your projects?
There are three factors. First, the character being offered has to be strong in the show; this is extremely important for me at least for now. It may change as I grow as an actor. Second, I don't want to land up working all 30-31 days which is common with daily soaps. I want a healthy work-life balance. Three, we are all here for the money, that is a factor as well.
A role that you loved doing.
It was Pari in Dill Mill Gaye back in 2009. I would like to believe that I am an intellectual. This character was extremely stupid sort. I had to really switch off my brain to play her. I had lot of fun playing this role. Bulbul is another role I am enjoying.
Why do some characters become popular and others don't despite hard work put in?
There is no thumb rule here. A lot of times, people have loved extreme negative characters. Like Komolika was a huge hit; people loved to hate her. So, there is no formula that a particular role will work. I feel that if an actor is enjoying playing the character, the audience understands that and the character becomes popular, that's my understanding.
What next?
We are hoping for the second wave to ease. We have all been away from home and shooting under harsh conditions under the blazing sun for 12 hours a day. But the cast and the crew are great. It makes things a bit easy to deal with. We are looking forward to going home, that's what is next.